Click on the links below for the free sheet music for the corresponding songs. In some cases, to find the music you need to scroll down to the bottom of the posts.
You might also find my music lesson plan series and my First Piano Lessons ebook for teaching piano at home useful!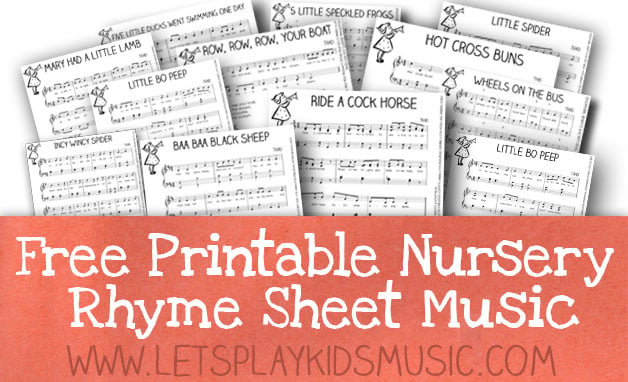 Free Resources
Free Piano Sheet Music for Beginners (large stave with piano fingering)
Happy Birthday (very easy – melody line split between the hands)
Happy Birthday (easy)
Rudolph The Red Nosed Reindeer
When the Saints Go Marching In
Free Sheet Music for Piano – Traditional Nursery Rhymes (intended for as teacher accompaniment)
Incy Wincy Spider (Easy)
Hickory Dickory Dock (Easy)
---
Have you tried our First Piano Lessons eBook?
Our best-selling eBook the perfect introduction to piano for your little one.
---
Free Sheet Music for Piano – Popular Children's Songs (teacher accompaniments)
Five Little Ducks Went Swimming One Day
I Went to Visit a Farm One Day (vocal line)
Goldilocks and the Three Bears
The Bear Went Over The Mountain
Do-Re-Mi and Rhythm Game Songs
Seasonal Songs
All the Little Ducks go Upside Down (vocal line)
Oats and Beans and Barley Grow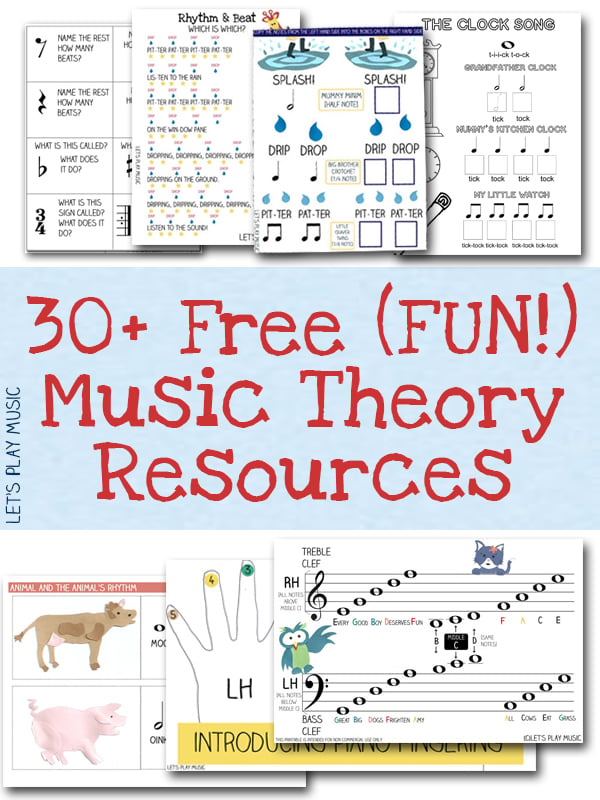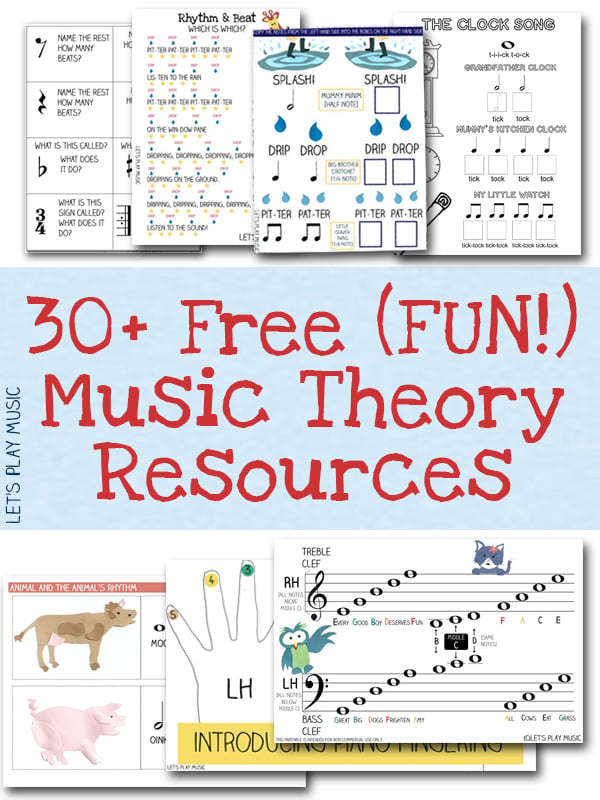 Rhythm Games
Scary Witch Rhythm/Listening Game
Horses Rhythm and Notation Sheet
Easter/Spring Themed Rhythm Game
How to Tell the Difference Between the Rhythm and the Beat
Animal Rhythm and Instrument Recognition Game
Horsey Rhythm Game with Imaginative Movement
Puppets
5 Little Monkeys Bouncing on the Bed Puppets
5 Little Penguin Printable Puppets
3 Little Kittens Who Lost Their Mittens Puppets
5 Little Bunnies Finger Puppets
Goldilocks and the Three Bears Puppets
Little Red Riding Hood Puppets
Do-Re-Mi and Piano Lesson Printables
Interval recognition staircase (for teaching Do Re Mi)
Birthday Cake Note Matching Game
Music Theory Worksheets
Understanding the Clefs Poster (a must have for the front of every music book!)
Magic Feet Follow the Beat – A Fun Way to Teach Musical Note Values
On the Farm (Farm themed note drawing exercise and colouring sheet)
The Clock Song: Musical Note Values
Misc Musical Resources
3 Little Pigs Musical Storytelling Script
Halloween Board Game – Free Printable Board
These resources are intended as educational resources and are for personal, non-commercial use only.
If you enjoyed this post, check out my First Piano Lesson eBook and musical lesson plans which are full of musical games and activities to make music lessons fun!
Get musical inspiration into your inbox!
Receive updates from Let's Play Music straight into your inbox!