Mary had A Little Lamb is popular with all little children. It has such a simple tune and small range (So Mi Re Do) so it's perfect for young children. It's so easy for them to sing and to remember.
For the same reason, it's also easy to play on the chime bars or a xylophone and therefore a perfect choice for piano beginners First Piano Lessons.
Because of the simple 5 finger tune, children of four to five years can often play it themselves with a little practice. Check out this  Easy Piano Music to play this song for young beginners.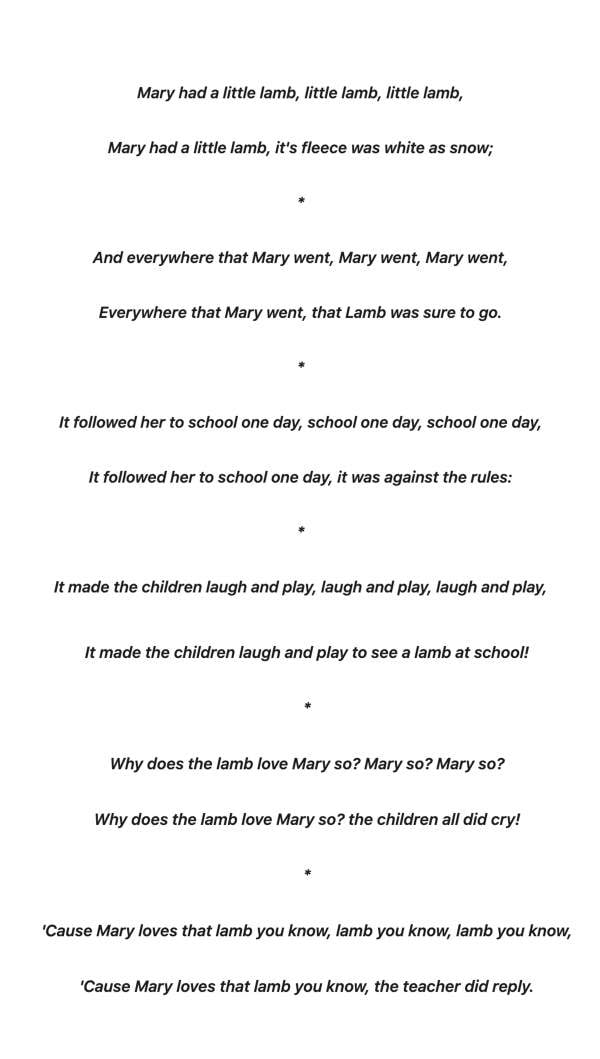 How To Play The Mary Had A Little Lamb Circle Game
One child is "Mary" and starts off by holding the lamb in the middle of the circle. Then the children in the circle hold up their arms to form arches.
Mary and her little lamb then go on a little journey going in and out of the windows (in the style of In and Out the Dusty Bluebells.)
When the song finishes, Mary passes the lamb to the nearest child, and the song is repeated until everyone has had a go.
This song does have quite a lot of verses, and if the children are quite young, sometimes it is easier to concentrate on the words of the first verse only, especially as they are moving at the same time.
Free Mary Had A Little Lamb piano music below: click the picture to download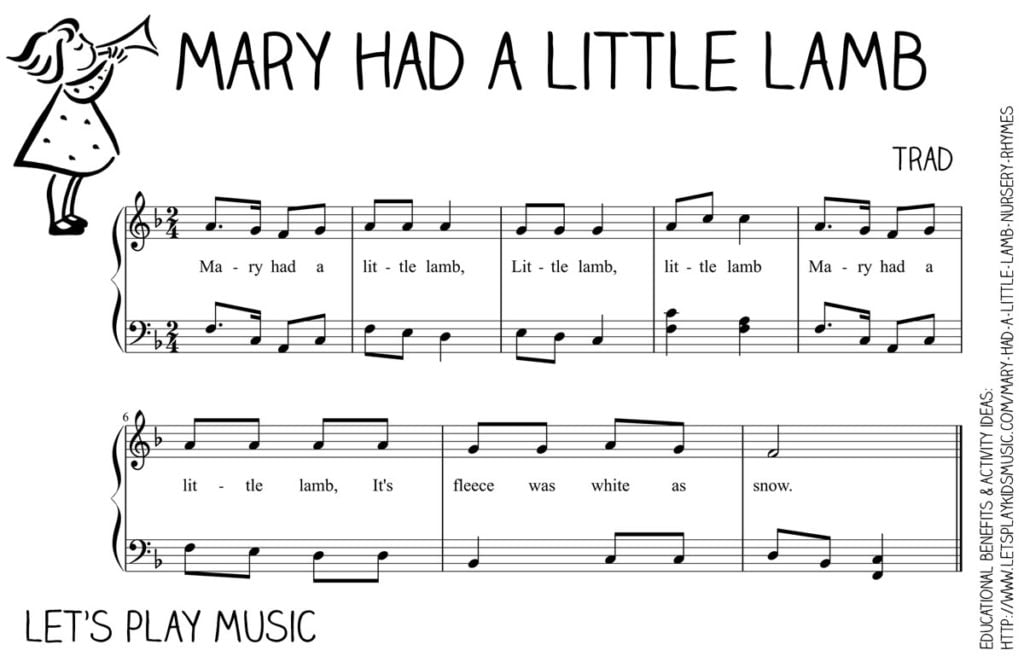 Check out our Spring Lesson Plan for a 35 min structured music lesson full of fun Spring themed ideas or our Easter Lesson Plan for plenty of bunnies and hot cross buns!!.
Have you tried our First Piano Lessons eBook?
Our best-selling eBook the perfect introduction to piano for your little one.
.