There is such a rich diversity in pond life. It is a fantastic source of inspiration for all sorts of educational activities that will really capture imaginations. These pond songs for preschoolers are about the animals and insects that you may find living in or or near to a pond. They are a great way to explore a pond theme. Here is a list of suggestions to get you started.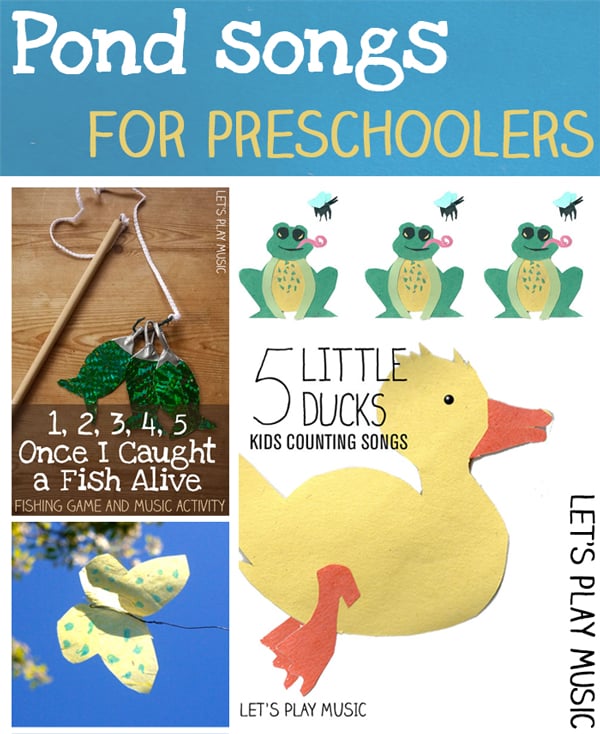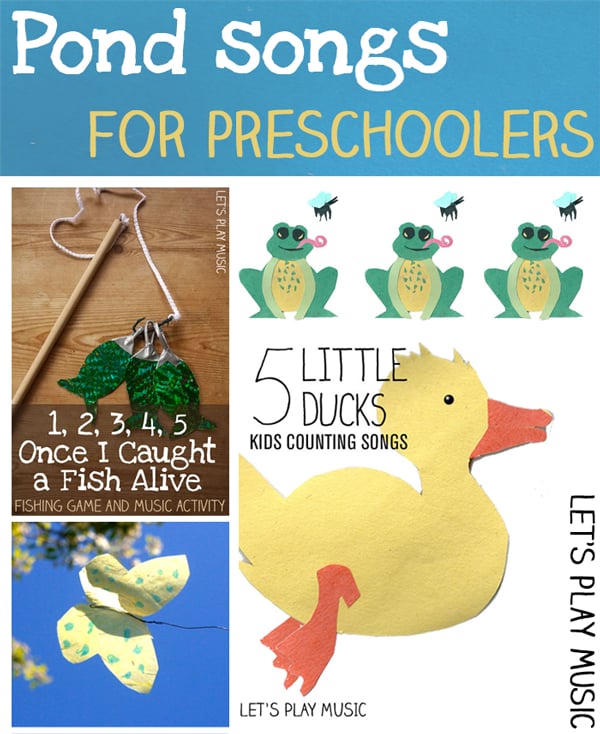 Pond Songs for Preschoolers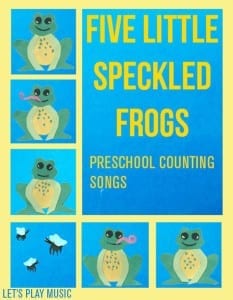 1. Five Little Speckled Frogs.
2. 1, 2, 3, 4, 5 Once I Caught A Fish Alive.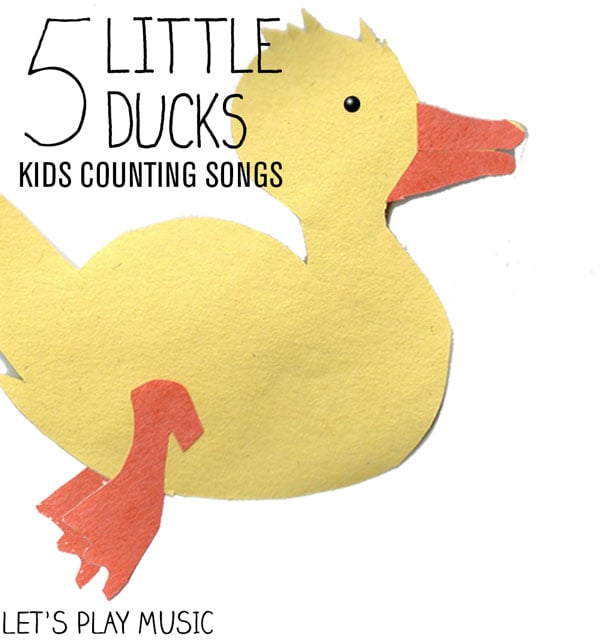 3. Five Little Ducks Went Swimming One Day.
BONUS : Check out this Pond Rhythm Game free printable for a fun rhythm activity!
If you enjoyed this post, come and join us on Facebook, Pinterest and Google + or subscribe to our free bi-weekly newsletter for many more musical ideas!