I Hear Thunder is perhaps the most familiar of the rainy day songs, easily remembered because it borrows the tune from Frere Jacques. It has a small range and a simple tune which makes it easy even for very young ones to grasp, and older children can enjoy singing it in a round.
This song can of course simply be sung just with the actions (in brackets) but if you have some percussion instruments, you can have lots of fun making the sounds of the rain to accompany the song with triangles and tambourines.
I Hear Thunder words
 I hear thunder, I hear thunder,         (cup ears with hands)
Hark don't you? hark don't you?         (cup ears with hands)
Pitter patter raindrops, pitter patter raindrops, (flutter fingers downwards)
I'm wet through!  So are you!    (shake clothes off, and point )
*
Put your coat on, And your boots on,  (mime putting clothes on)
Hurry now! Hurry now!                (run on the spot)
Put up your umbrella, put up your umbrella,  (put up pretend umbrella)
You're all dry!  So am I   (point at friend, and then yourself)
(actions in brackets)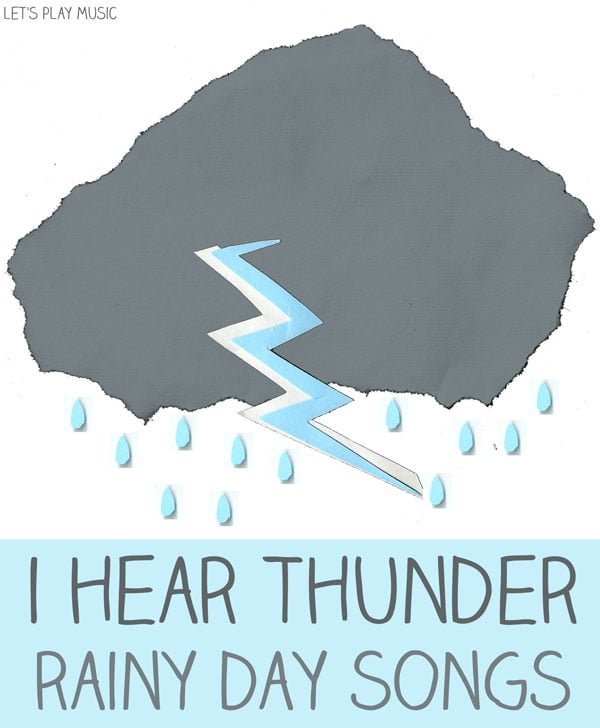 After you have sung the song try improvising a rain storm with percussion instruments. Don't worry if you haven't got proper instruments,  anything noisy will do, such as spoons on biscuit tins!
Using the Rainy Day Songs Sheet , demonstrate and practice the pitter-patter and drip-drop sounds. Start softly like a little light shower and get gradually and steadily harder and louder until it really does sound like a thunder storm! It's an excellent way to let off some steam when you're cooped up inside! but you'd better warn the neighbours first!
You can check out my rain themed music lesson plan for inspiration on how to use I Hear Thunder in a music lesson.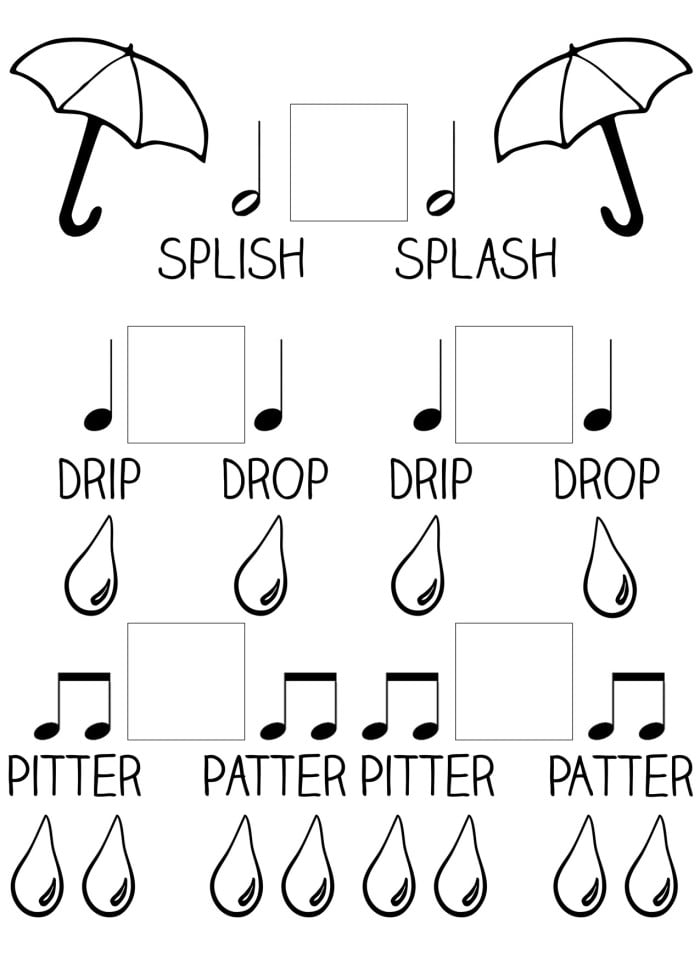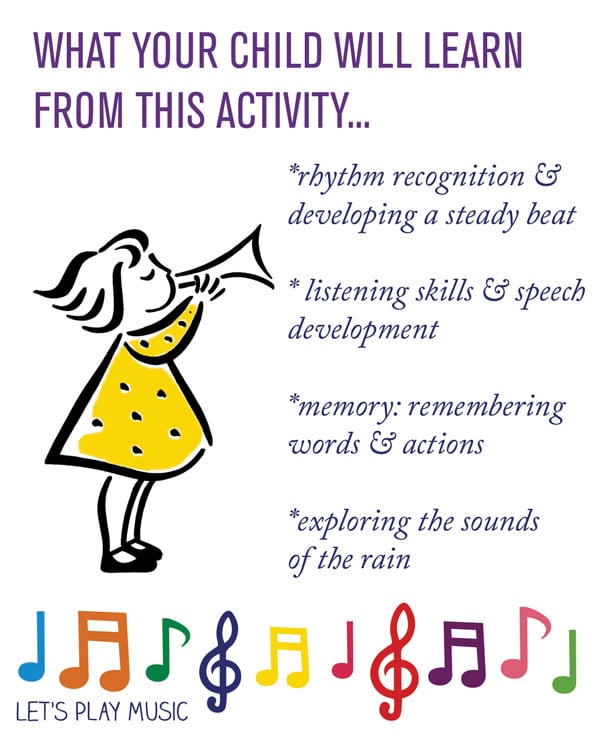 Free sheet music for I Hear Thunder, click on the picture below to print off