The Apple Tree circle game is just right for the last days of Summer. It is often used in playground games as a way of eliminating players so that the last person left can be chosen to start the next game.
There are many lovely traditions to celebrate the turning of the season from Summer to Autumn, but this is also a great game to play during circle time at any time of the year.
If you're looking for more apple themed music lesson resources, check out my Harvest & Apples Lesson Plan.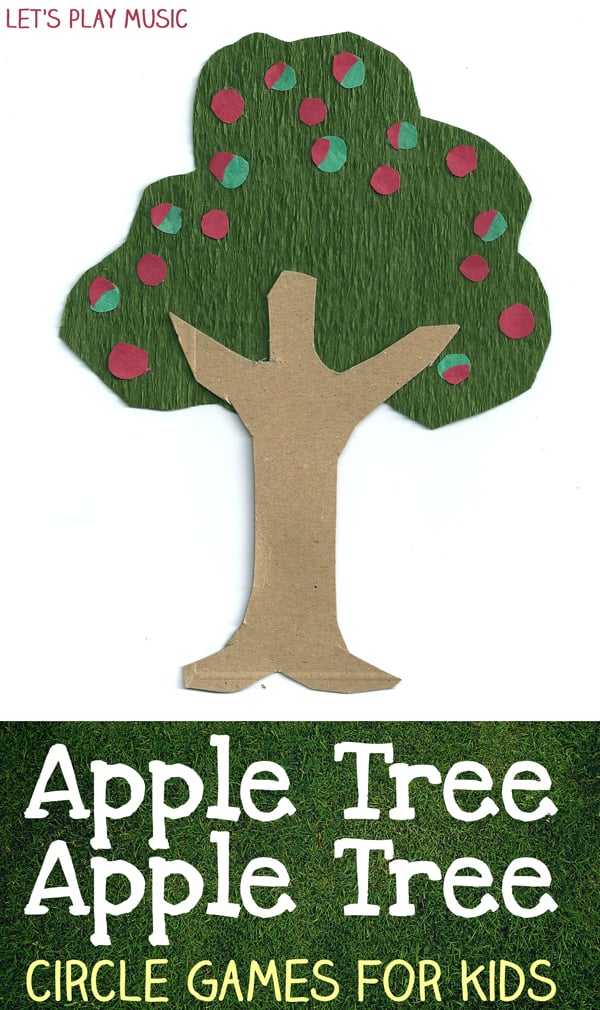 The Apple Tree Circle Game Song
Apple tree, apple tree,
Will your apple fall on me?
I won't cry, I won't shout,
If your apple knocks me out!
Print The Apple Tree Sheet Music Here
Print the Apple Tree sheet music here 🙂
How to Play The Apple Tree Circle Game
You can sing the song in two ways:
The simplest version is where the children sit in a circle and pass an apple around on the beat as they all sing the short song. The child who is holding the apple on 'out' must sit out of the circle. The song continues until there is only one player left.
The last person wins the apple or can be chosen one to start the next game. Some children find being 'out' rather difficult. I have found that one of the best ways to overcome this is to play this sort of game quite rapidly and frequently, so that everyone experiences the process and no one feels like the odd one out.
Or for slightly older children you can play it as a proper circle game as seen in the video below.
This very simple song uses just So, Mi and La intervals, so it's a good way to teach the Solfege or Do-Re-Mi degrees of the scale. So, Me and Li are the first intervals to introduce as they are the easiest to pitch. So many nursery rhymes are based on these three notes (Ring-A-Ring-A-Roses is a good example) and they are the easiest and most natural for small children to sing.
The Apple Tree Action Rhyme (for toddlers)
Younger children who might not be ready to play the Apple Tree Apple Tree circle game above will enjoy this simple rhyme with actions. Finger rhymes are brilliant for speech development and building the imagination. These words fit very well to the traditional lullaby Rock a Bye Baby, so you can sing the words too.
Here is the tree with leaves so green, 
Here are the apples that hang in between, 
When the wind blows, the apples will fall,
And here is a basket to gather them all.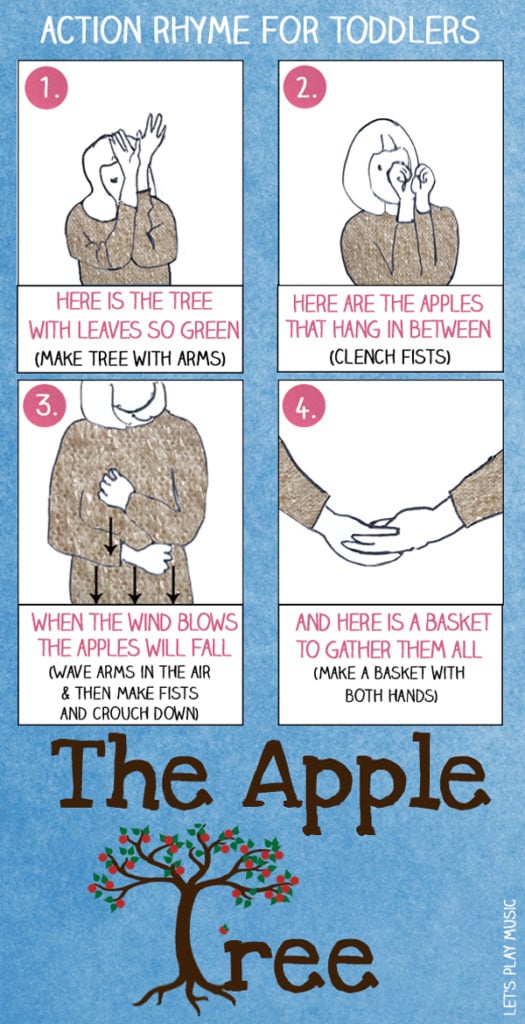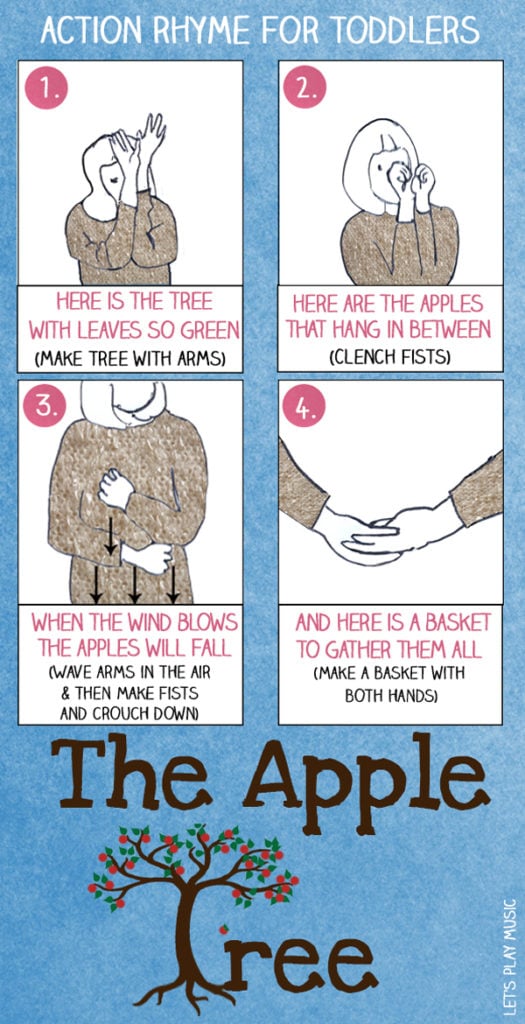 Check out my Harvest & Apples lesson plan for a 35 minute music lesson with lots more fun activities to celebrate the season.