Everyone loves the traditional tale of The Three Little Pigs, it's a such an old favourite that little ones never seem to tire of. But with some added percussion sound effects and catchy songs and chants to help to tell the tale, this storytelling activity is a wonderful way for kids to explore the sounds and effects of different instruments and their voices. It's a great way to get them them really involved in the story.
To get an idea of the activity, watch the video below.
If you're not familiar with the story,
you can print my re-told version here along with free printable puppets
. Alternatively you can pick them up fairly easily and cheaply. It's a great book to add to the collection – 
this one here has particularly nice illustrations
.
Storytelling Preparation
What you need:
Puppets and your script (print here) 
If you want, a puppet theatre as a stage 
Maracas or Shakers 
Rhythm Sticks 
Tambourine
Cymbals/saucepan lids
First spend a little time teaching the song which is super quick to pick up with it's repetitive words and familiar tune.
Do this by singing it to them first, then taking two lines at a time, and encourage the children to join in after they have heard it a couple of times.
The tune is borrowed from 'Little Brown Jug' and there is a chime bar clip to listen to below if you're not familiar with it.
 Introduce the idea of using the 3 different instruments to represent the 3 houses. Maracas for straw, wooden sticks for sticks, and a tambourine or drum for bricks.
Discuss some other effects like drumming the floor loudly when the houses fall down, and all practise your scary wolf voices and huffing and puffing together to prepare the children to join in at the appropriate places in the story.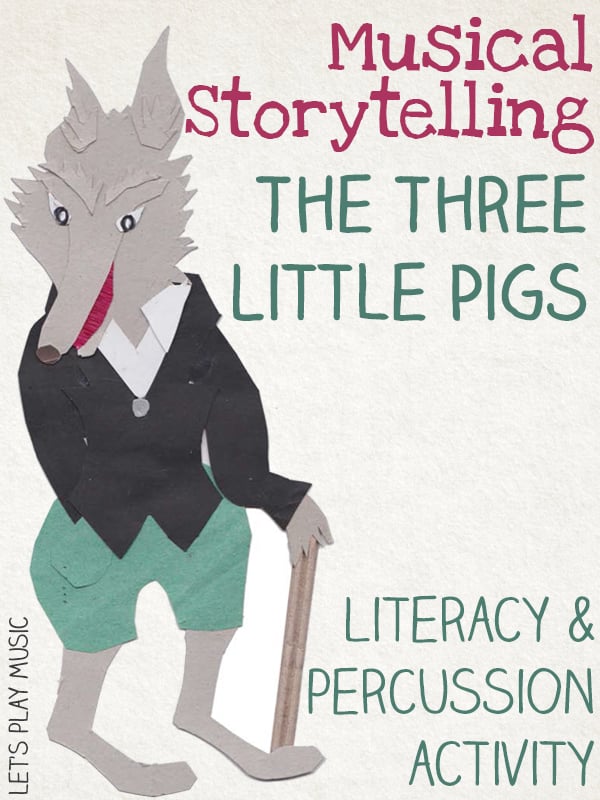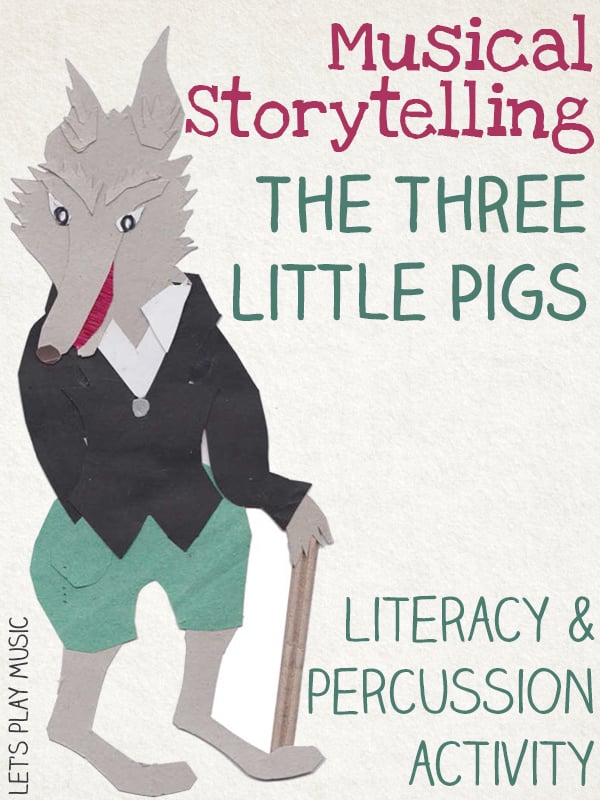 To start off with, it is easier for everyone to do the effects and instruments together in unison. Later on you can give different children an individual job, when they know what to expect.
The teacher narrates the story, and the children are encouraged to join in with the singing and chanting and special effects wherever they can.
If this musical storytelling activity goes down well, check out our others in the series:
How To Make an Upcycled Puppet Theatre
Goldilocks and the Three Bears