5 Little Monkeys Jumping on the Bed is a great counting song – as all children love bouncing on the bed if they can get away with it! This song really appeals to small children and combines the useful counting practice with some fun actions or finger puppets depending on what you have to hand.
Five little monkeys jumping on the bed,     (jump up and down)
One fell off and bumped his head!        (tap your head with hand)
Mummy phoned the Doctor, and the Doctor said.. (mime a phone, hand to face)
"No more monkeys jumping on the bed!"  (mime the Dr, wagging finger firmly)
*
(repeat each verse counting down from 5- 0)
GOOD NIGHT!
If you would like to combine this counting song with a craft activity, you can make the monkeys in a variety of ways; felt finger puppets or just card cut outs on wooden lolly sticks work really well (click here on the picture below to download the free printable). Using props to bring the song to life, not only helps children with the counting concepts, but will help to hold their attention and involve them in the whole song. An easy way to play with the monkey puppets is to make them peek over the back of a chair and if you drape it with a soft blanket, it makes a nice bouncy bed for the monkeys to jump up and down on!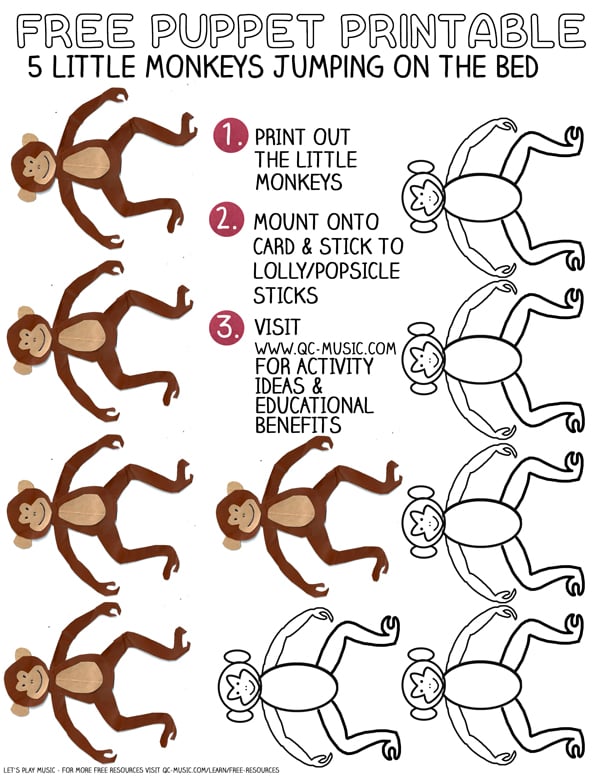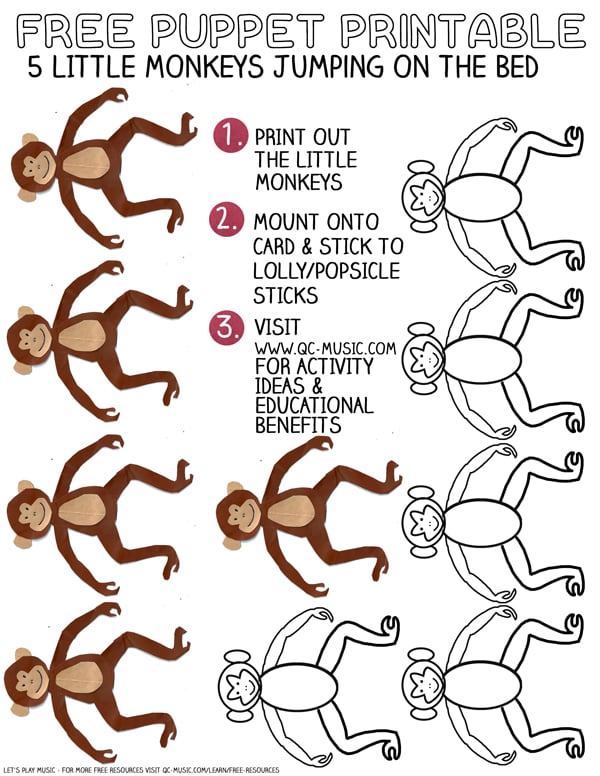 If you enjoyed this post, come and join us on Facebook, Pinterest and Google + or subscribe to our free bi-weekly newsletter for many more musical ideas!