Whether you are at home with your child or teaching in a preschool or primary school, these easy Christmas songs for Kids will come in very handy as the Christmas season approaches.
The more traditional Christmas songs we all know and love can be a bit too much for little ones to grasp. So these have been written specially for the younger ones in mind.
There are some action songs, a couple to sing with puppets, and some craft activities to accompany them, so there's something for everyone from toddlers to children of around 7 years of age.
The links below will take you to each song where you can find the words and chime bar video clips to show you how it goes. You will probably recognise some of the familiar tunes, and this should make them easier to pick up and remember in time for Christmas.
Easy Christmas Songs For Kids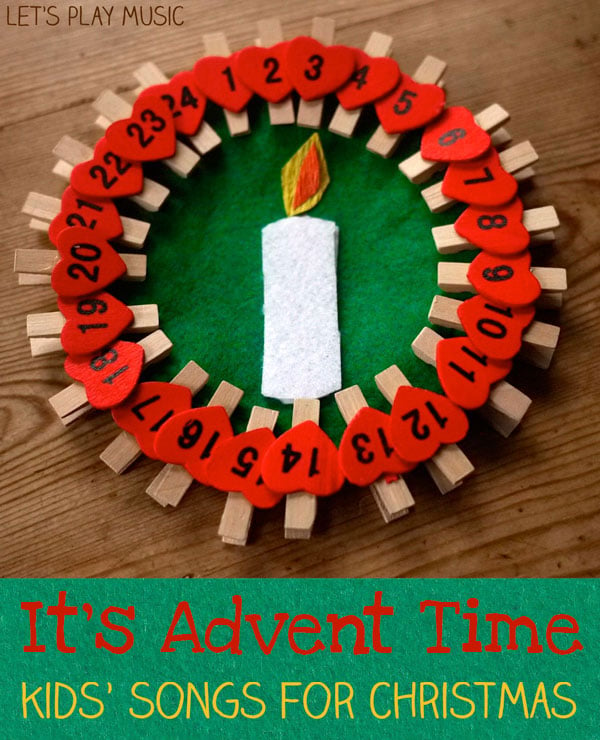 (A song about preparing and looking forward to Christmas)
(A song to sing about the Elf on the Shelf)
(An easy snowman song & craft)

(A song about a robot who comes to Christmas dinner & recycled craft)
(A song to sing while trimming your tree & felt board Christmas Tree craft)
(A fun & easy action song)
(A simple Nativity song with actions – perfect for preschool Nativity plays)
(A sweet song about a little Robin who comes to visit – to be sung with a bird puppet)
9.         Short Christmas Action Songs For 2-4 year olds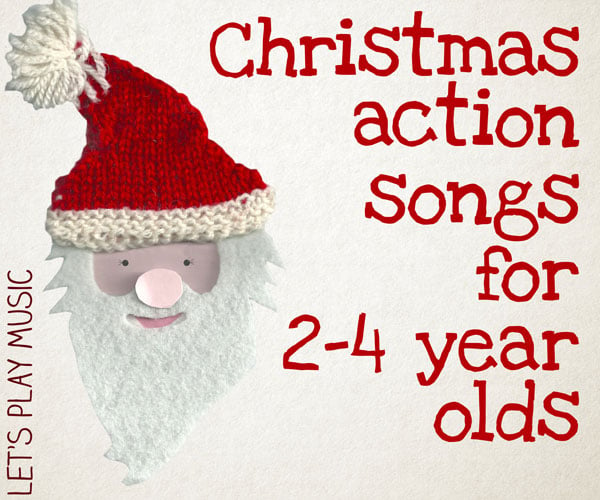 (Easy songs which have been chosen especially for younger children)
(A short song to sing together while building your gingerbread house )
 (A very simple song about the Nativity Story, with free printable puppets)
(Counting Song with free printable puppets)
13.      Simple Piggyback Songs for 2-5 Year Olds
(A collection of piggyback songs for little ones)
14.    Jingle Bells Free Easy Piano Sheet Music
(Free tutorial and printable sheet music)
15.     Free Printable Sheet Music for Rudolph the Red Nosed Reindeer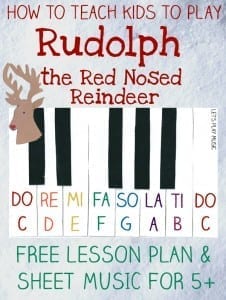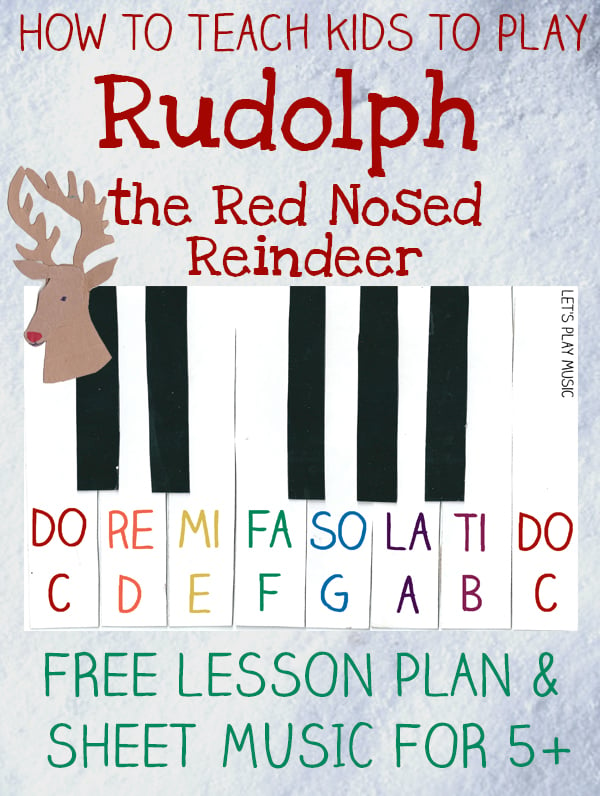 (Free tutorial and printable sheet music for 5+)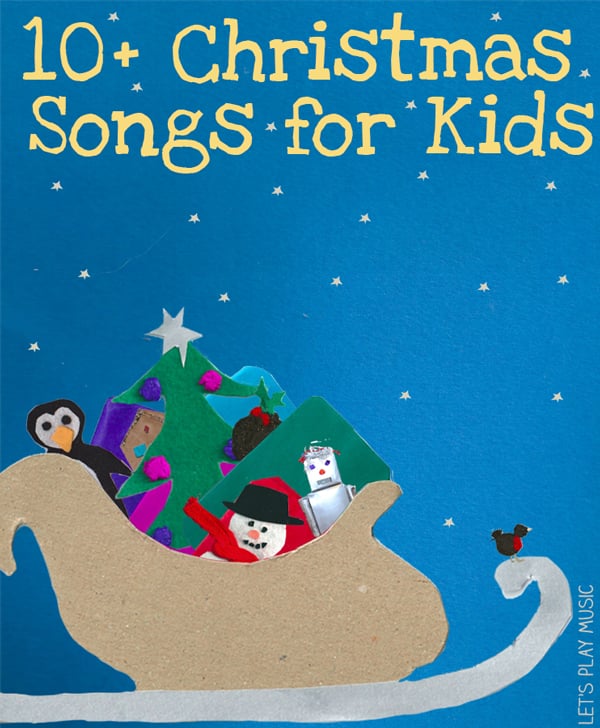 Check out our Christmas   or Advent lesson plans for lots more seasonal musical activities all wrapped up in a structured lesson plan, with detailed teaching notes and supporting printables.