Christmas always seems to come around so quickly every year. There is always so much to do with small children and there never seems to be enough time to get it all done!
These 5 Simple Christmas Piggyback Songs are perfect for 2- 5 Year olds. They're so quick and catchy to pick up – they'll be ready for Christmas in no time at all.
5 Simple Christmas Piggyback Songs for 2 to 5 year olds
The Gingerbread House Song – to the tune of Miss Polly Had a Dolly.
A fun song to sing with the actions for toddlers as it's so easy, and a perfect song to sing while you're making your gingerbread house together.
Born in a Stable – to the tune of Baa Baa Black Sheep.
A very simple Nativity song sung to the tune of Baa, Baa Black Sheep with easy actions, just perfect for introducing the Christmas Story in a way that very little ones can understand.
My Christmas Tree – to the tune of London Bridge is Falling Down.
Decorating the Christmas tree is one of the much anticipated highlights of getting ready for Christmas. My Christmas Tree! Easy Christmas Songs For Kids, is the perfect song to while you're trimming your tree.
I'm a Little Snowman – to the tune of I'm A Little Teapot.
Kids do love a snowman! And depending on the climate where you live, the opportunity to make them is not all that frequent. This craft is a clever way to make sure your child gets a snowman who they can keep, without him melting overnight!
It's Advent Time – to the tune of Little Brown Jug.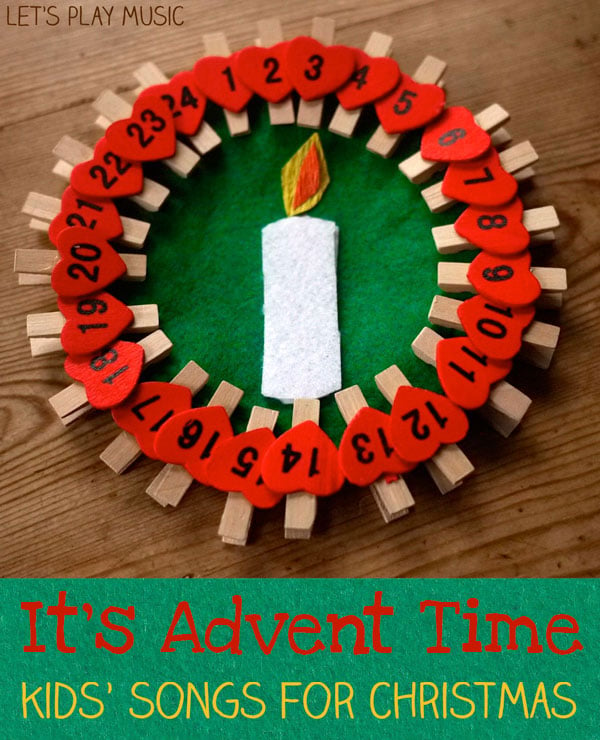 For more Christmas songs for kids, check out:
Check out our Christmas lesson plan for lots more musical and educational activities to celebrate the season!