This Animal Actions Rhythm Game is the perfect way to get things moving and practice listening skills at the same time. Kids always love pretending to be different animals so this is a game that'll get everyone engaged while learning to recognise their note values.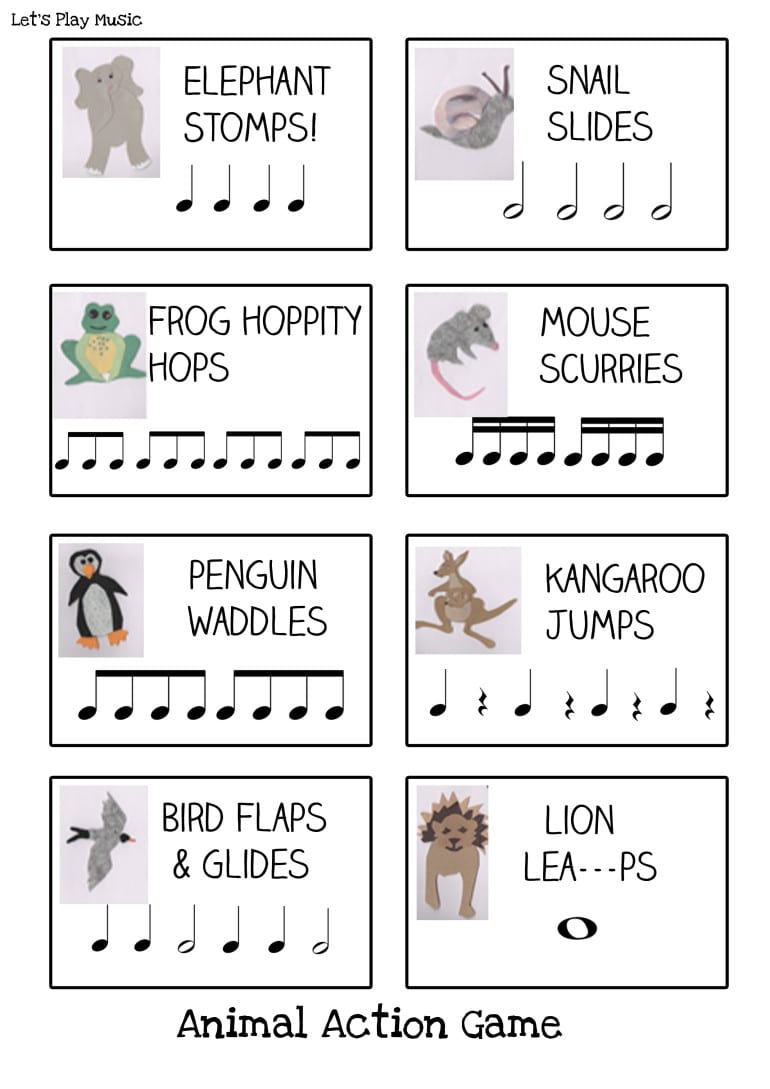 Laminate the sheet provided to make a set of rhythm cards.
First spend a little time discussing the different animals on each card, and as you do, decide on an action together that fits the simple rhythm on each card.
Most of them are obvious, but you should explain the rests on the kangaroo card, and the different rhythmic pattern for the bird who flaps and glides.
Now place all the cards face down on the floor in the middle of the circle.
Each child in turn comes to the middle and picks a card, calls out the animal and everyone has to remember the appropriate action and rhythm.
To make it more challenging for older children, when you're deciding on the actions they can choose a different percussion instrument to play with each animal rhythm too.
Then when they turn over the card, they also have to remember which instrument to choose.
You can play this game while playing some classical music like Vivaldi's Four Seasons:Spring
Each child would take turns to pick a card and call out to the others which animal they should pretend to be, or to make a change they can mime the animal and everyone has to guess!