Learning the correct piano hand position is one of the first things that kids need to master when beginning to learn the instrument. Young children can often find this a difficult thing to remember, especially when they are trying to learn so many other new skills at the same time. These little hamster pom-poms are a fun way to help to remind them about the correct piano hand position and have proved a great hit with my pupils over the last few weeks.
The traditional approach is to tell the child that they should imagine they are holding a small ball or apple in the palm of each hand so that the fingers curve around it in a cupped shape. They should try to hold this position while playing the notes, with wrists level with the keyboard and to not let the hands collapse downwards onto the keys (as they would naturally prefer to do). This requires strength and practice, and while the pupil is concentrating on other aspects such as reading the notes and rhythm, it is all too easy to forget.
Piano hand position : how to make a pom-pom
This is where the little hamster comes in to play. For a long time I had been suggesting an imaginary hamster, really because one of my pupils was hamster mad and I thought it would make it more fun. I would explain that they should keep him safe and protected but not want to squash him! This then translated to a fun comment on their piano music of "Don't squash your hamster!" Which worked wonders! I then realised that a soft pom-pom shape would be perfect to hold in a cupped hand and when it is attached to the back of the hand on a loop of soft elastic, the fingers can move quite freely but with the gentle reminder of the furry friend.
This is not intended as an aid for playing all the time, but just as a fun way to illustrate and remind the pupil of the correct piano hand position and technique. It can be used with a scale or finger exercises as part of the warm up process and to prepare for the rest of the lesson. These pom-poms are really easy to make and only take 10 minutes and they are a fun incentive or reward for keen pupils!
Follow Sara @ Let's Play Music's board First Piano Lessons on Pinterest.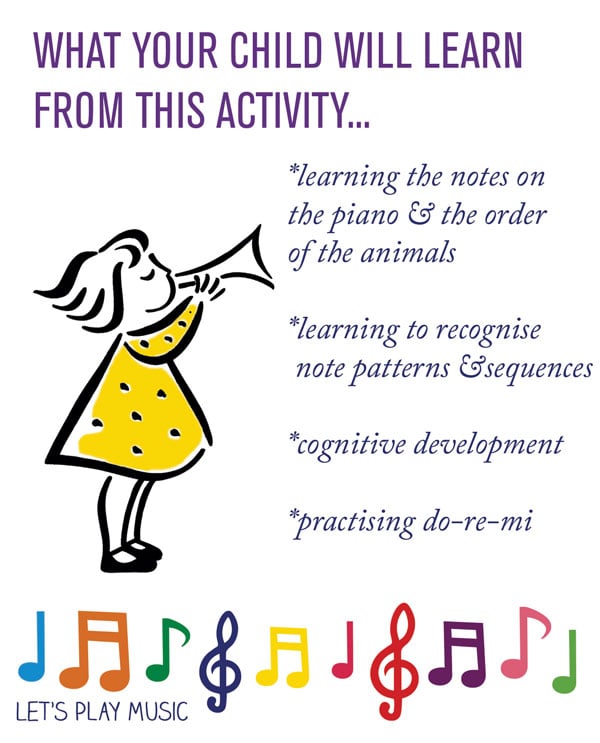 Don't miss the rest of the First Piano Lessons series and if you'd like more fun piano resources for young beginners check out our brand new FIRST PIANO LESSONS eBOOK!
If you enjoyed this post, come and join us on Facebook, Pinterest or subscribe to our weekly newsletter for many more musical ideas!