This Animal Rhythm & Listening Game is a great way for little ones to learn about note recognition and note values.  But while they're having such fun with all the farmyard impersonations, they'll also be developing valuable listening skills.
Building listening skills is such an important thing for small children, because it supports all sorts of other learning and development, and not just the music!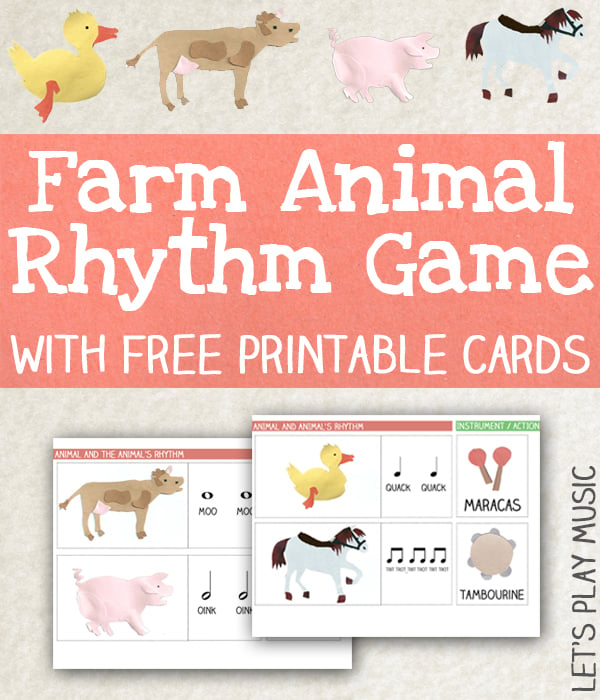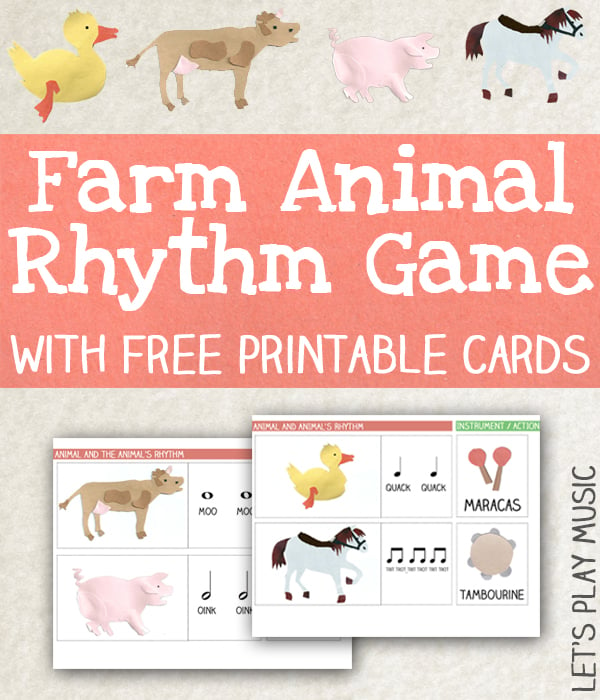 The animal rhythm & listening game would be a perfect activity to go along with some farm songs. Therefore encouraging the kids to explore and improvise with different percussion instruments and sounds to represent each animal.

How to Play the Animal Rhythm & Listening Game
1. First, print off the flashcards above and laminate them or mount them on card. Look at the cards together, ask the children to identify each animal and what sound they usually make.
2. Next make sure everyone is familiar with the percussion instruments that you will be using. Here we suggest maracas, tambourines and rhythm sticks in addition to just clapping. But you don't have to stick with the ones on the flashcards provided, you could easily substitute different ones if you like depending on what you have around.
3. Have a little practice together where you hold up an animal card and a percussion card, and ask each child to choose the correct instrument and see if they can make the correct rhythm and sound.
4. Now you are ready to place the cards face-down into two piles, one of animals, and one of instruments. If you like you could put them into two different bags or boxes, to prevent them from getting mixed up.
5. Each child should have a turn picking one card from each pile or bag, and playing the correct animal sound with the correct instrument.
6. For older children, you can take the game a stage further, and each child can take turns to hide their eyes and see if they can identify which animal rhythm and instrument (without the help of the vocal sound) is being played just by only listening carefully.