These 5 musical Circle Games for Summertime are an excellent way to get everyone playing and singing together and in the Summer there is nothing nicer than getting the kids outside to make the most of the good weather and enjoy the sunshine.
There are many other benefits too;  learning to follow rules and directions, socialising in a group and they're so good for confidence building. The good thing is that no special equipment is needed, other than a bit of space so they're great for the playground or park.
Children really love these old favourites which have been handed down to us over the generations and it's lovely to continue this simple tradition.
5 Musical Circle Games for Summertime
The perfect song to sing to accompany a woodland walk!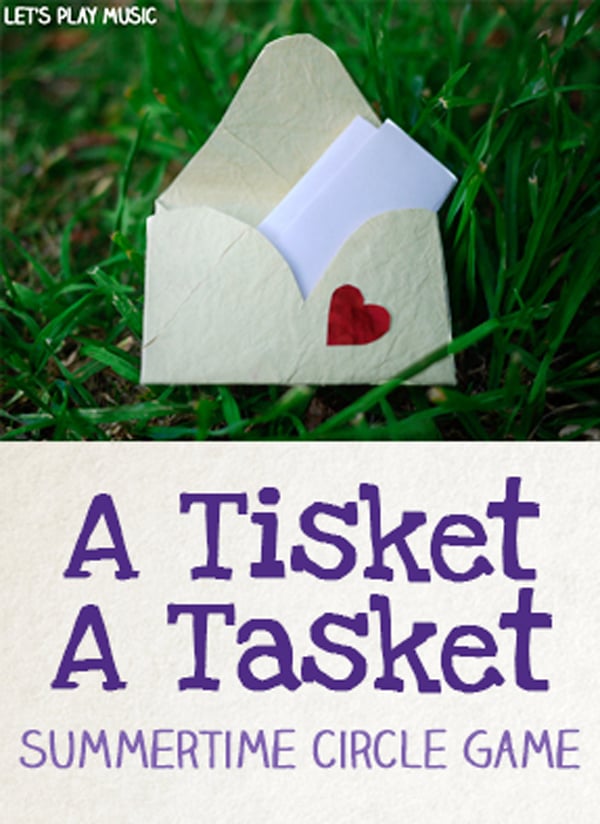 Always an old favourite, kids can never resist a chacing game!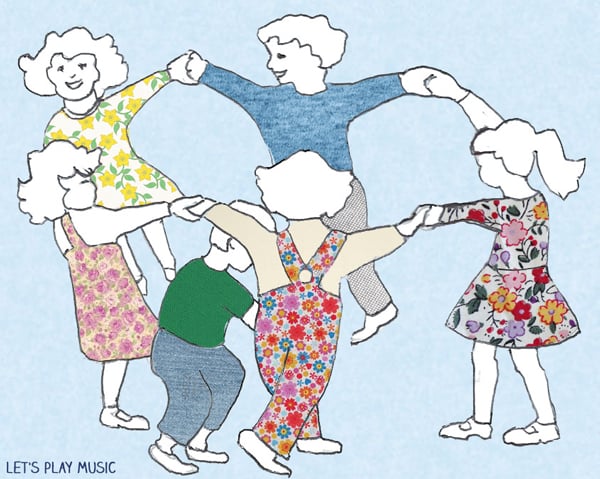 One of the first nursery rhymes a toddler might learn, but also great for adapting the words to suit different topic too.
Kids just love this one! It's always guaranteed to get everyone joining in!

Another of the first nursery rhymes for toddlers, but again great for adapting the words to suit different occasions.
If you're looking for more circle games, be sure to check out our Circle Games for Kids Pinterest board!
If you enjoyed this post, come and join us on Facebook, Pinterest and subscribe  for many more musical ideas!