This easy Advent Song from our  Kids Songs for Christmas  encourages children to watch out for the traditional signs that the Christmas season is on it's way.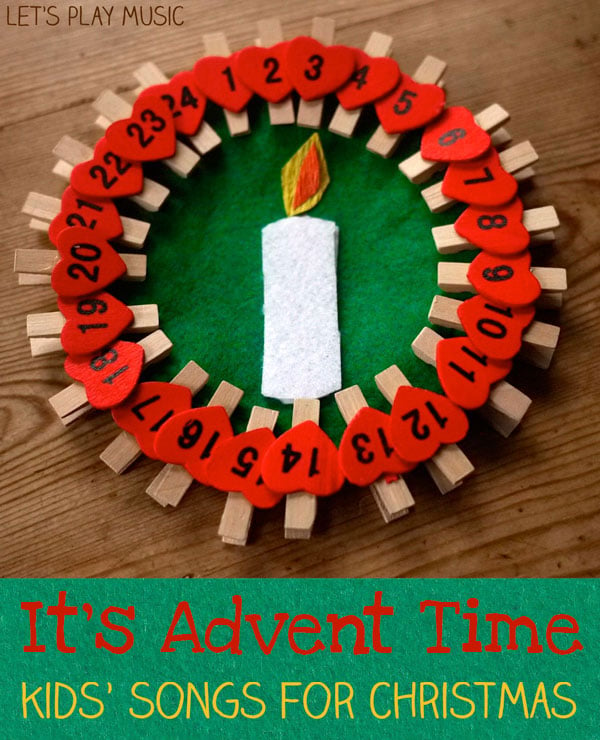 The Advent Song : Kids Songs for Christmas
Advent time, Advent time,
Such a special time of year!
Opening windows every day,
Then you know what's coming near!
*
Advent time, Advent time,
Light a candle, make a wish,
Holly wreath, Christmas tree,
Christmas cookies on a dish!
*
Advent time, Advent time,
Count the days till Christmas Eve,
Santa's coming on his sleigh,
To visit children who believe!
(sing to the tune of Little Brown Jug)
Advent is a lovely time of year. By enjoying every step of the preparations and anticipation of Christmas children learn to appreciate all the little things associated with the season. This develops an understanding that shared activities like baking, making cards and decorations are so much fun. This can help the emphasis to shift from the commercial aspect of Christmas, which is so difficult to avoid these days.
The Advent Song is the perfect little song to sing when lighting candles on an Advent wreath, or to accompany any other Advent traditions you may enjoy with your kids.