These Spooky Halloween Songs For Kids will definitely have something for everyone! While Halloween is such a fun holiday for all of us, aside from the old favourites such as 5 Little Pumpkins,  there seems to be a shortage of simple kid-friendly songs.
When the evenings start growing dark earlier and the trees start shedding their Autumn leaves, you know that Halloween is just around the corner. It's such fun to start the preparations by making decorations and costumes, and these spooky songs and activities are perfect to get everyone in the mood.
Easy Piggyback Tunes
This collection of songs are easy to teach and pick up as they borrow well known tunes. And little ones won't find them scary, so there can be lots of spooky fun for kids of all ages – just perfect to get little witches or wizards in the mood for some magic!
There are action songs with plenty of movement. A circle game to get everyone joining in. Fun craft activities to keep them busy during the build up. A spooky rhythm game with printable flashcards, and a very handy educational board game! Just click on the links to take you to the individual posts and printables.
I hope you enjoy this round-up of all the best Halloween songs for kids from Let's Play Music!
Best Spooky Halloween Songs for Kids
1. Trick or Treat: Music Theory Halloween Board Game 
[A Halloween themed game for teaching and practicing basic music theory]
[This simple piggyback Song is set to the nursery rhyme ' I Have a Little Nut Tree' ]
[This piggyback Song is set to the tune of 'The Farmer's In His Den']
4. The Scary Witch Song and Rhythm Game
[A great party game guaranteed to get everyone squealing! – comes with free printable rhythm cards]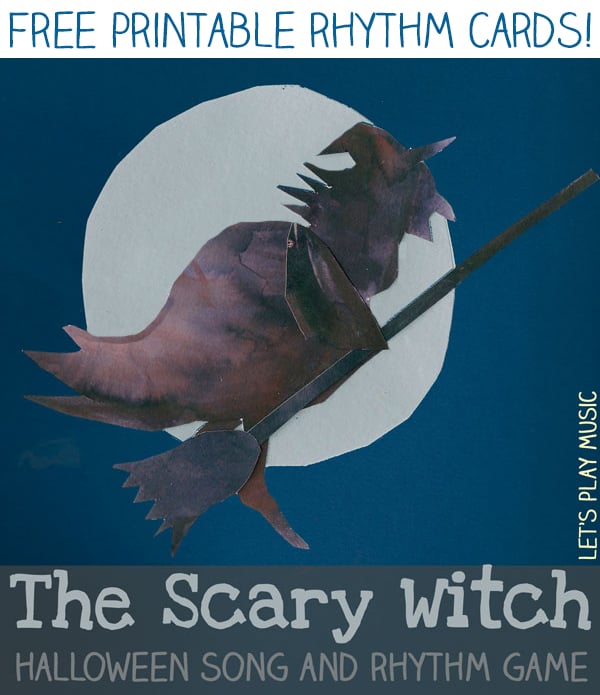 [A simple, fun finger-play for toddlers which always goes down well.]
[ A Musical Circle Game for Preschoolers with a really catchy tune that gets everone humming! It's a perfect activity for a Halloween party with children aged around 4 -7 years old and it's so much fun when everyone is dressed in Halloween costumes!]
[A simple Song with a lovely traditional lantern craft for all those little trick or treaters]
[Counting song with free printable puppets]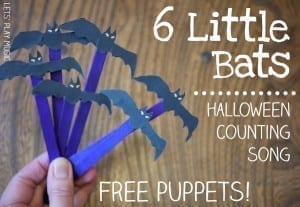 [A halloween Song that has fun with words, exploring rhyme, repetition and alliteration so really good to support young readers]
[A very noisy and boisterous song which is especially popular with toddlers!}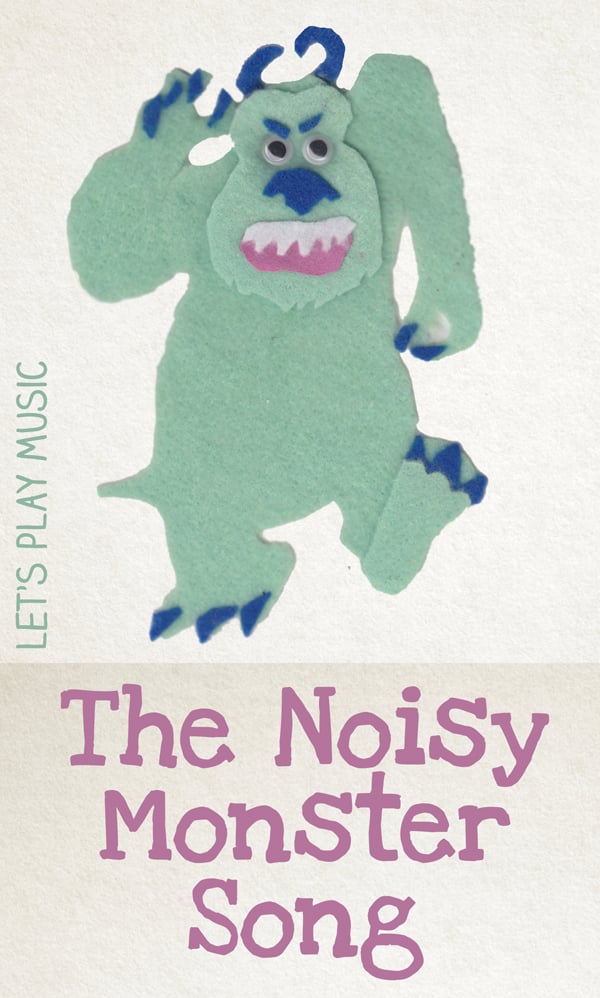 11. Halloween Party Playlist for Kids
[All the best spooky tunes for the go-to party playlist!]
Do your family have any favourite songs to sing at this time of year?
For some more Halloween Songs For Kids, check out our Halloween lesson plan for 30 minutes of musical, spooky fun in a structured lesson. And If you're a preschool music teacher or homeschooler? You might find my new music lesson plan series useful!
for many more musical ideas!