Goldilocks & the Three Bears is a huge favourite action song & story telling and probably the most familiar of all the traditional fairytales. As with all the best stories, children never tire of them and will happily listen to them over and over again.
In fact, it is from this repetition and re-telling that children actually gain so many educational benefits. From this they learn new vocabulary and develop the ability to tell their own stories which is so wonderful for stimulating the imagination and great for building confidence.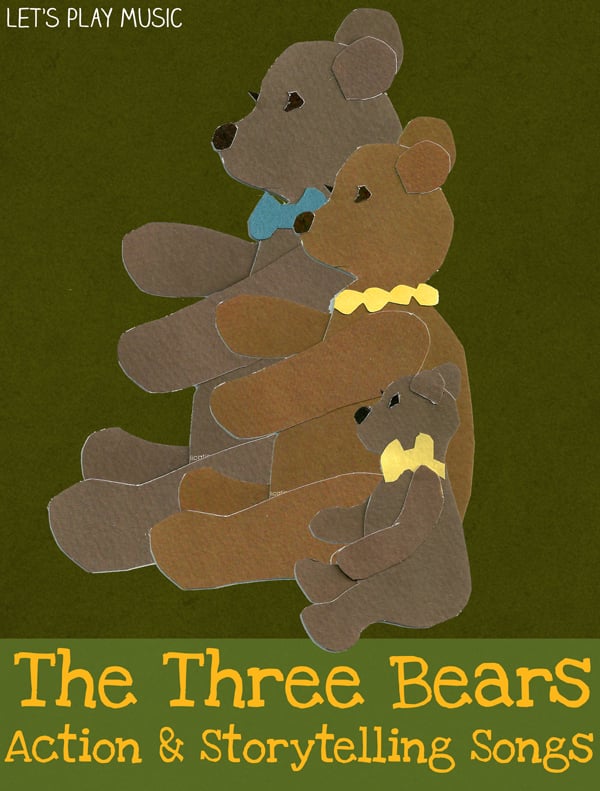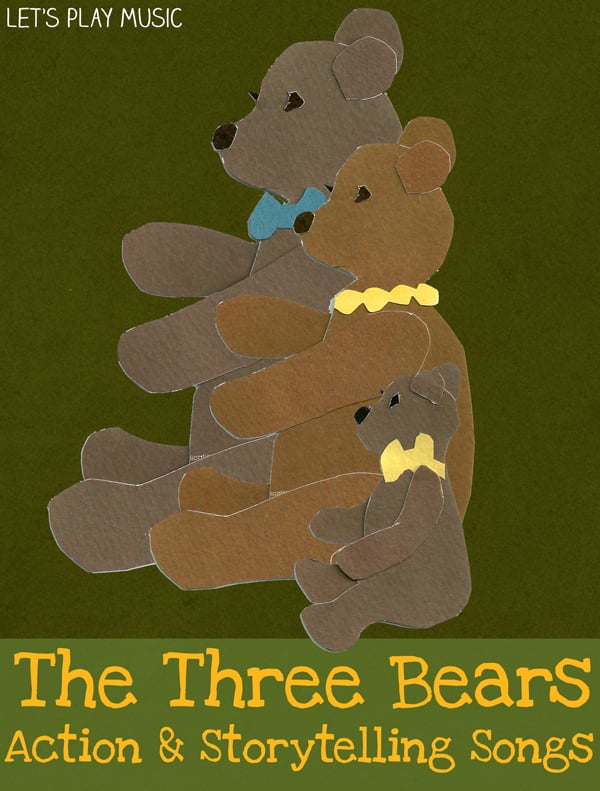 Before singing the Goldilocks song together, it is a good idea to tell the story first. If you don't already have it on the bookshelf, here is a good version for small children. You can use the pictures to prompt a series of questions to help children get involved with the story. Ask them how many bears there were? and how many bowls of porridge? ask them to answer in a low voice for Daddy Bear, a medium voice for Mummy Bear, and a high squeaky voice for Baby Bear.
This song is excellent for learning the difference between large, middle sized and small, and high, medium and low pitches. Once you have read the story together, the children will be very ready to join in with the actions and really engage with this action song and story telling.
Goldilocks & the Three Bears
When Goldilocks went to the house of the bears, (make a roof shape with hands)
Oh what did her blue eyes see? (peep through circled fingers)
A bowl that was huge, a bowl that was small, (show huge, and small with hands)
And a bowl that was tiny, and that was all, (make a tiny bowl with hands)
She counted them one, two, three. (count with fingers 1, 2, 3 )
*
(repeat for verses 2 & 3 but instead of 3 bowls, there are 3 chairs in verse 2, and 3 beds in verse 3)
*
When Goldilocks ran from the house of the bears, (pretend to run on the spot)
Oh what did her blue eyes see? (peep through circled fingers)
A bear that was huge! (pretend to be a huge bear)
A bear that was small, (pretend to be a smaller bear)
And a bear that was tiny, and that was all, (pretend to be a tiny bear)
They growled at her, GROWL, GROWL GROWL!! (growl as loudly as you can!)
Click the image below to download the free sheet music for Goldilocks and the Three Bears
Marching Bears
After singing the song you can develop the ideas further by comparing the Daddy Bear to Daddy Semibreve (whole note) and Mummy Bear to Mummy Minim (half note) and the Baby Bear to the Little Quaver Twins (1/8th notes). See our Fun Way To Teach Kids Note Values post for more details. Everyone can march around the room to the beat of a tambourine taking giant steps with a great big deep voice, middle sized steps with a medium voice and tiny little steps with a high squeaky voice. The children are usually very keen to get into character!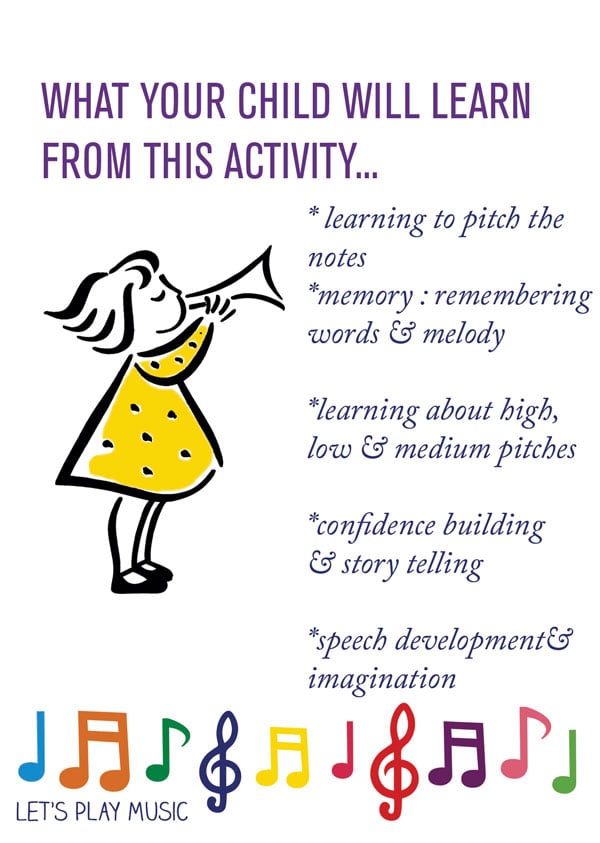 Check out our Bears lesson plan for lots more lovely teddy-bear themed activities combined in a 30 min structured lesson, with step by step teaching notes and supporting resources.