Music has the most amazing ability to lift the mood or calm things down. So playing Classical Music For Toddlers at home can come in very handy!
Using our suggested listening, you can play classical music for toddlers at home. Providing a calm, relaxing background to play activities while inspiring a creative atmosphere.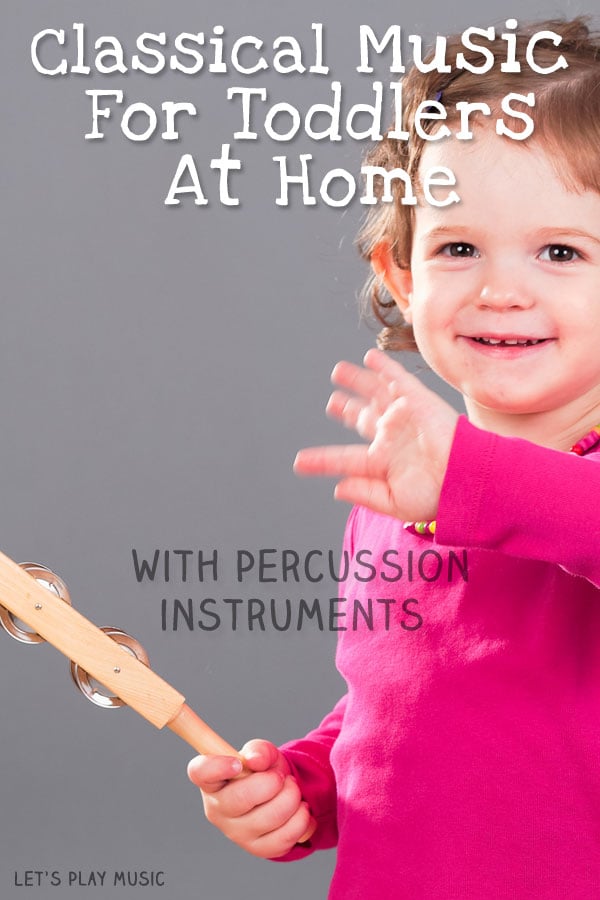 Using Percussion Instruments
Try to build up a variety of percussion instruments that make contrasting sounds. This encourages children to explore the different effects that they can make and really listen to the sound they are making. Different moods and styles of music suit different instruments and it's great fun experimenting.
If you have time you can get creative making some shakers and drums together. Otherwise here are some fantastic deals on great quality percussion instruments available.
Marching
Music for marching doesn't have to be typical military style soldier music, anything with a steady beat goes down well and especially if it has a brisk pace. Encourage children to choose an instrument that suits the music e.g. drums for soldier marching or tinkling bells for a fairy theme. If you want the music to go with a song or story you could choose the most appropriate instrument, e.g wooden sticks for tick-tocks or triangles for raindrops.
Choose a piece of music that has a really strong beat and see if the kids can move their feet in time to the pulse of the music. Then encourage them to play their instruments to match their feet. To help them understand this concept you can play a game of Magic Feet Follow the Beat . Check out my post on How To Tell The Difference between the Rhythm And The Beat for more practice.
Play Frequently
This activity should be played as often as possible with lots of contrasting music and different combinations of instruments. It's a great way to blow off some steam to a rousing march if you can't get outside, or you can calm things down with something soft and soothing as you tinkle a triangle to a Strauss waltz!
As kids grow, classical music is invaluable for imaginative movement and creative play check out my post Stories With Classical Music & Movement   for lots of ideas for improvisation and exploration with sounds and rhythms.
And Classical Music can be used as a great tool for helping kids to learn about their feelings and discuss their emotions too.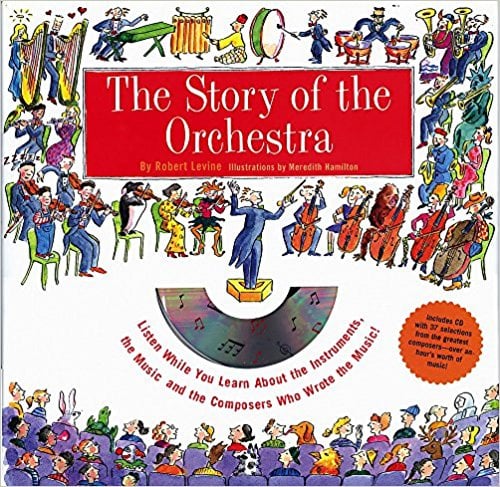 Story of the Orchestra : Listen While You Learn About the Instruments, the Music and the Composers Who Wrote the Music!  This is a great resource for anyone wanting to introduce children to the world of Classical music. Composers and instruments brought to life in a kid friendly way.
Have you seen our weekly lesson plans? Lots of fun, themed musical ideas for structured music lessons for 2 – 7 year olds.