I've Got a Body is a very lively action song, with endless opportunities to improvise with all of the sounds and actions we can make with our bodies. Children will be very keen to explore all these possibilities. It can be a great challenge to come up with energetic movements, or soft or loud sounds, depending on your mood.
I've Got A Body Words
 I've Got a body, a very busy body,
And it goes everywhere with me!
And on my body, I've got some hands,
And they go everywhere with me!
*
With a clap, clap here, clap, clap there,
Clap, clap , clap , clap everywhere!
I've got a body, a very busy body,
And it goes everywhere with me! 
(repeat with stamping feet, nodding head, clicking tongue, ssshhing lips, blinking eyes etc.)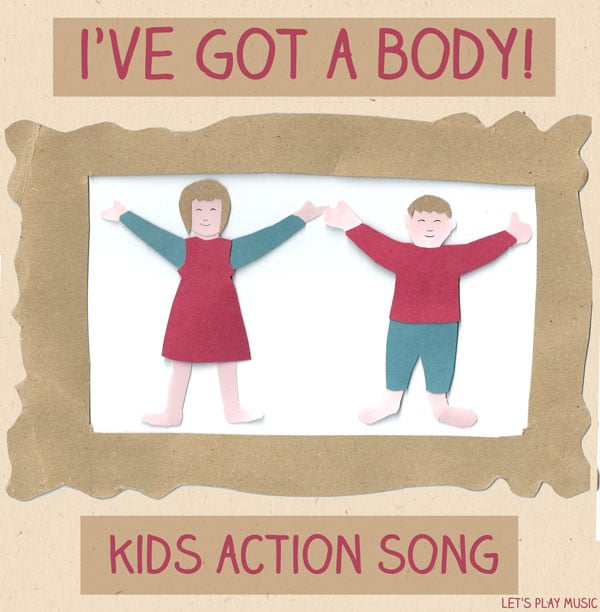 I've Got A Body Activities
The beauty of this sort of action song, is that you don't require any props, just yourselves to sing it!
After singing, it is fun for children to do some self-portraits, using a mirror first to look carefully at themselves. If you cut out some cardboard frames you can mount your portraits and make a little gallery – just like the real thing!
Check out the I've Got A Body Lesson Plan for a fun packed, structured 35 minute lesson all about our bodies.
If you enjoyed this post, come and join us on Facebook, Pinterest and Google + or subscribe to our free bi-weekly newsletter for many more musical ideas!
Get musical inspiration into your inbox!
Receive updates from Let's Play Music straight into your inbox!