A beautiful uplifting Spring song, celebrating the daffodils and friendship.
All around the daffodils
One, two, three,
If you want to find a friend,
Just choose me!
*
All Around the Daffodils is the perfect Spring song to sing in a group at this time of year. The children stand in a circle and hold hands up high to form arches or windows. One child  is chosen to hold the small bunch of daffodils, and starts to weave in and out of the windows. As the words 'just choose me!' are sung, the first child takes the hand of whoever is the closest, and then the two children carry on going in and out of the windows. The song is repeated until all the children are holding hands in a long snake, an adult can make a bridge against the wall, and then they all go round and under the bridge for a last time.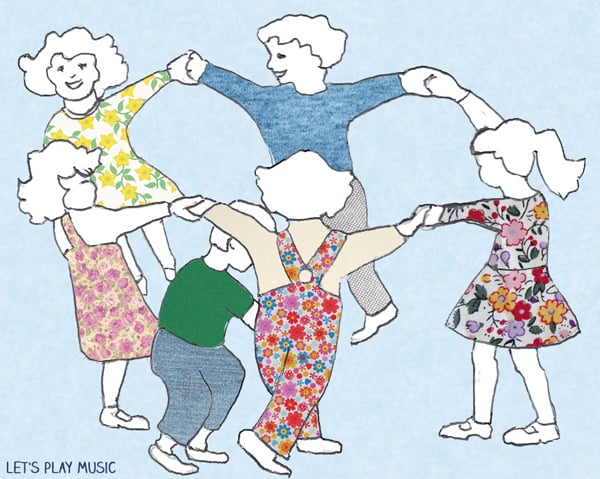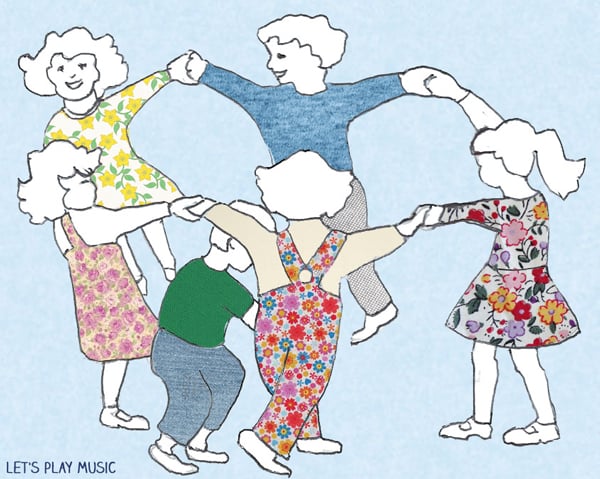 Circle games are wonderful for children to gain confidence with new friends, learning to follow the rules of the game and wait their turn, all excellent preparation for school and social development.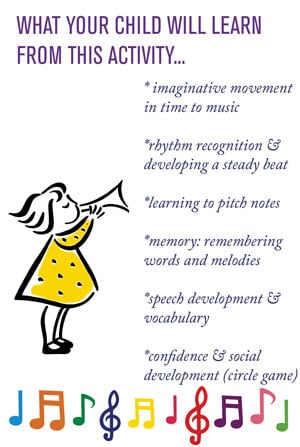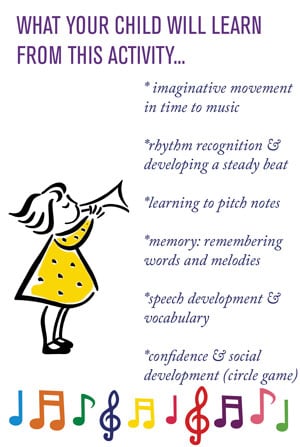 Check out our Spring Lesson Plan for a 35 min structured music lesson full of fun Spring themed ideas or our Easter Lesson Plan for plenty of bunnies and hot cross buns!!.
.
If you enjoyed this post, come and join us on Facebook & Pinterest!
Get musical inspiration into your inbox!
Receive updates from Let's Play Music straight into your inbox!