Toddlers never seem to  tire of action songs and this one is set to the popular classic The Blue Danube by J.Srauss, so it adds a little culture to your music and movement activities. The first verse concentrates on pointing at parts of the body, with very simple actions which are easy for toddlers to grasp and the second verse uses a floaty silk scarf as a prop to wave and float about in time to the lovely swaying waltzy theme.
Now tou-ch your nose, your eyes, your toes,
Now tou-ch your ears, your chin, your knees,
Stretch up in the air,
Curl up small,
Into a ti-ny li-ttle ball!
*
Now wa-ve your scarf this way and that,
Put it on your head just like a hat,
Throw it in the sky,
Way up high,
Let it float do-wn,
To the ground.
Classical Toddler Tunes are a fun way to introduce small children to the wonderful world of Classical music. The youtube video below is the full orchestral  version in all it's glory – the main theme start at 1.40 but after you've sung your own  version, you can use the track to dance around to with your floaty scarves.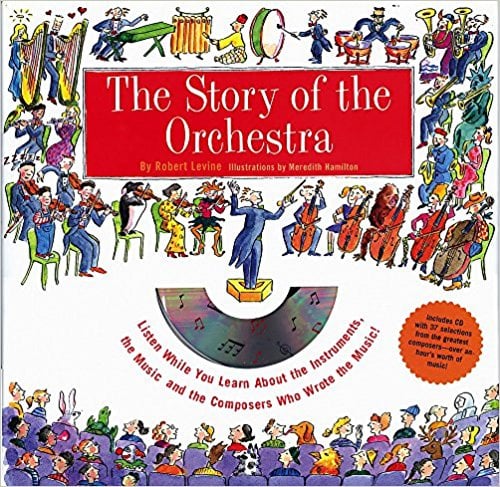 Story of the Orchestra : Listen While You Learn About the Instruments, the Music and the Composers Who Wrote the Music!  
This is a great resource for anyone wanting to introduce children to the world of Classical music. Composers and instruments brought to life in a kid friendly way.
Have you seen our weekly lesson plans? Lots of fun, themed musical ideas for structured music lessons for 2 – 7 year olds.