These classical tracks for marching are perfect for including as part of any soldier themed lesson or even just playing on a rainy afternoon, banging some biscuit tins and blowing of some steam!
Marching is a fantastic musical activity for kids. It combines music, movement, listening and imagination and so provides a wealth of educational benefits.
Of course there are many excellent marches to choose from, and it's never been easier to access music with youtube and spotify etc. But these are the ones that I have found never fail to get everyone marching along with gusto!
Best Classical Tracks for Marching
Johann Strauss – Radetzky March
March of the Toy Soldiers from Tchaikovsky's Nutcracker Suite
 The British Grenadiers – Trooping of the Colours
 The Great Escape Theme Tune
And one extra for luck!
We'd love to add to this list. Which classical tracks for marching would you add? Let us know in the comments below!
Check out our Soldiers lesson plan for lots of lively Soldier  themed activities combined in a 30 min structured lesson, with step by step teaching notes and supporting resources.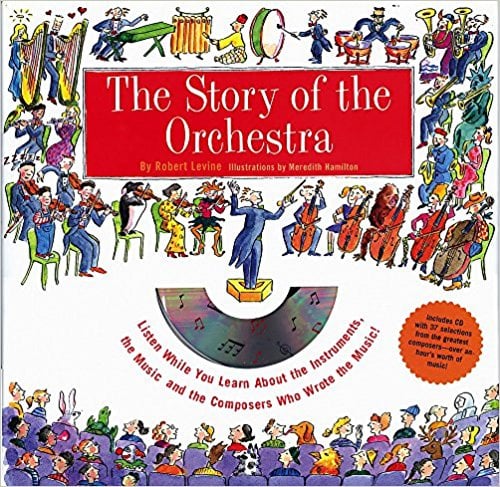 Story of the Orchestra : Listen While You Learn About the Instruments, the Music and the Composers Who Wrote the Music!  This is a great resource for anyone wanting to introduce children to the world of Classical music. Composers and instruments brought to life in a kid friendly way.