Here's a great way to help kids learn the notes on the lines and spaces of the stave from our Music Theory Made Easy series . The Musical Hand Stave is a convenient reminder and wonderfully portable too!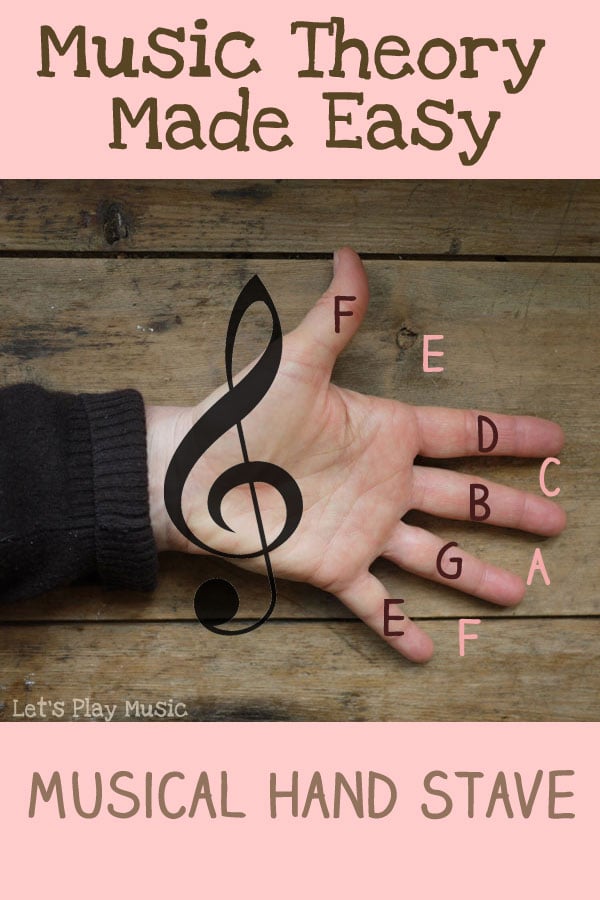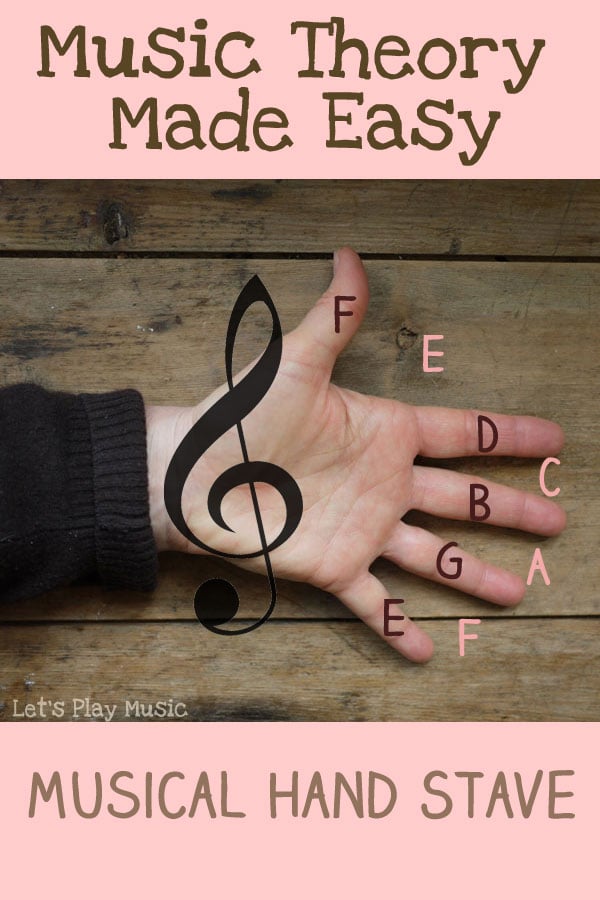 Music Theory Made Easy – Musical Hand Stave
By a happy coincidence our hands have 5 fingers – just like the E G B D F  lines of the stave, and in between the fingers are four spaces exactly the same as the F A C E notes on the stave. It's even better news that we have two hands and that they go everywhere with us! So they are always there when you need to refer them, no need for theory books, pens or paper!
If you are new to music theory check out How To read Music Made Easy which explains the basics in a simple and kid friendly way.  Use coloured stickers to label the child's fingers with the notes on the lines E G B D F  and they'll soon get the idea. They find remembering the spaces much easier because it spells FACE  and it won't be long before they'll be testing you!
This method really works for kids, it's visual and tactile and gives them something practical to connect the theory to. Much the same as learning to read, there are lots of different ways to support the learning of musical notes. Children are always happy to accept a new way to learn, and are not confused by being introduced to different concepts especially if they are presented in a playful way that seems more like a game. All these games and methods have the one shared aim, and it's always so rewarding when the penny finally drops and the note reading light bulb is eventually illuminated!
 Have you seen our Music Theory eBook Bundle?  It's packed with fun resources for learning to read music!