This traditional Bingo circle game includes singing, spelling, counting and clapping and so, while kids are busy having fun they're also learning lots too!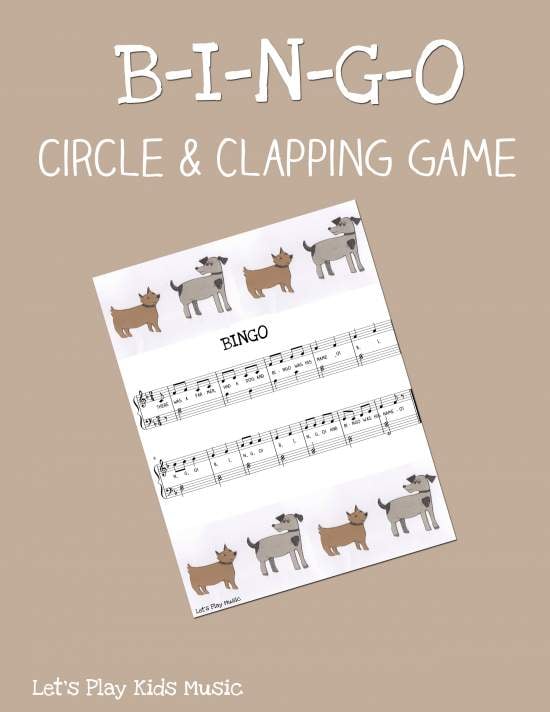 BINGO
There was a farmer had a dog,
And his name was Bin-go,
B-I-N-G-O, B-I-N-G-O, B-I-N-G-O,
And Bingo was his name -O!
How To Play The Bingo Circle Game
First form a circle around one child in the middle.
Then the child in the middle points at each person around the circle on each letter as B-I-N-G-O is spelt and sung.
On the last letter 'O', the child being pointed at swaps places with the one in the middle.
Younger children can sing this all together in unison, but as confidence grows, older kids like to sing out the 'B-I-N-G-O' bits as a solo.
How To Play The Clapping game
Clap together in pairs on the beat.
Each time when 'B-I-N-G-O' is spelt out, you miss out a letter and you just clap the beat for the missing letter instead.
First time, miss out the B and just clap in it's place.
Second time, you miss out the B and I, and then clap twice in place of the letters.
Continue repeating the song in this way until all the 5 letters of BINGO are left out.
Last time, everyone sings the final verse together loudly with all the letters re-instated.
If you're looking for more musical activities with a doggy theme, check out the How Much is That Doggy? lesson plan