The First Piano lessons eBook Spanish edition is now available!!
We're delighted to announce that our popular First Piano Lessons eBook has been fully translated into Spanish. This edition has stayed as close to the original as possible, but we do have some new friends!
Can you spot the new members of the Spanish note family?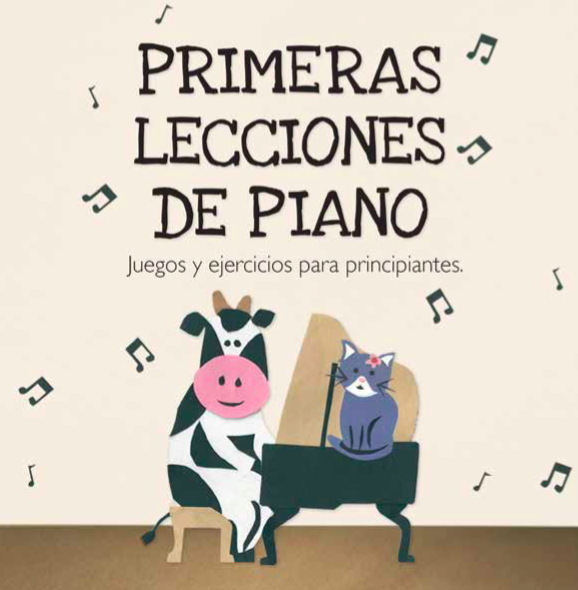 The First Piano Lessons eBook Spanish edition – El eBook Mis primeras lecciones de piano es una colección de actividades de aprendizaje y ejercicios diseñado especialmente para atraer a jóvenes principiantes de piano. Este libro contiene una guía paso a paso de como introducir unas lec- ciones básicas de piano y teoría musi- cal con el objetivo principal de que el niño aprenda mientras se divierte. Estas lecciones adaptadas para los niños van a construir una base rme y duradera por el amor al piano.
The First Piano Lessons eBook is designed to be an introduction to the piano for small children. It's packed full with exercises that help introduce small children to the piano in a fun, engaging and tactile way. The lessons and activities have been specially developed with younger children in mind and are designed to engage and encourage little ones while building a firm foundation for the future.
Click aqui para descarga
Ejemplos de páginas: