Film music is a great way to discover Classical Music for Kids. Children love letting their imagination carry them off into a world of adventure – and everyone loves a swashbuckling theme tune. This carefully chosen list of tracks is perfect for little ones wanting to play pirates and adventurers. This could be played during a themed party or just for imaginative play – music is such a wonderful tool for expression and creativity. So pull out those stripy shirts, eye-patches and bandanas and cast off me hearties!
Classical Music for Kids: Pirates and Adventurers
People often ask what equipment I use for playing musical excerpts in music lessons. Of course if  you have the original CDs you can play them with a conventional music player using a remote control for stopping and starting.
But these days the easiest way is to play them straight from youtube by using your phone or ipad and some handy bluetooth speakers. Here are two really good choices; I'd recommend the Anker Soundcore for use in an average sized room, but these JBL Flip 4 speakers pack a bit more of punch if you're in a bigger space.
Pirates Of The Caribbean –  Klaus Badelt & Hans Zimmer.
Superman Theme by John Williams.
ET  Theme Tune by John Williams.
Raiders Of The Lost Ark by John Williams.
Aida by Verdi (Triumphal March).
Have we missed any? What does your little pirate or adventurer like to swashbuckle to? We'd love for you to add your classical music for kids ideas, or come and share your ideas over on our Facebook page!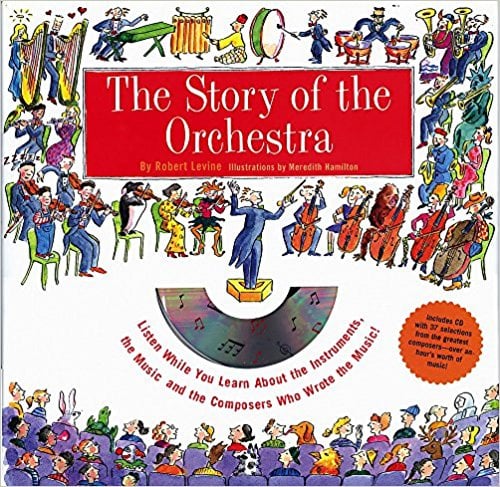 Story of the Orchestra : Listen While You Learn About the Instruments, the Music and the Composers Who Wrote the Music!  This is a great resource for anyone wanting to introduce children to the world of Classical music. Composers and instruments brought to life in a kid friendly way.
If you enjoyed this post, come and join us on Facebook, Pinterest and Subscribe for many more musical ideas!