A Tisket a Tasket, also known as I Sent A Letter To My Love –  is the perfect circle game to sing and play in the garden on a Summer's day.
This game is suited for ages 6yrs+ and can get quite competitive!  It could be played inside, but you do need enough space for the children to dash around the outside of the circle without bashing into each other or anything else!
Kids do love a chase, and they find it so thrilling to race round the circle, to get back to that space first!
I Sent a Letter to My Love / A Tisket a Tasket Lyrics
A tisket, a tasket,
A green and yellow basket,
I sent a letter to my love,
And on the way I dropped it,
I dropped, I dropped it,
And on the way I dropped it,
A little boy picked it up,
And put it in his pocket.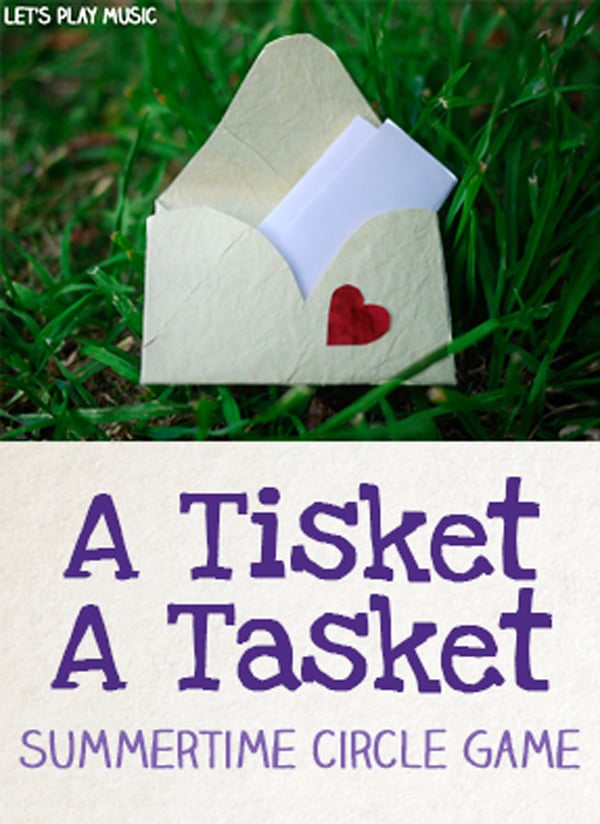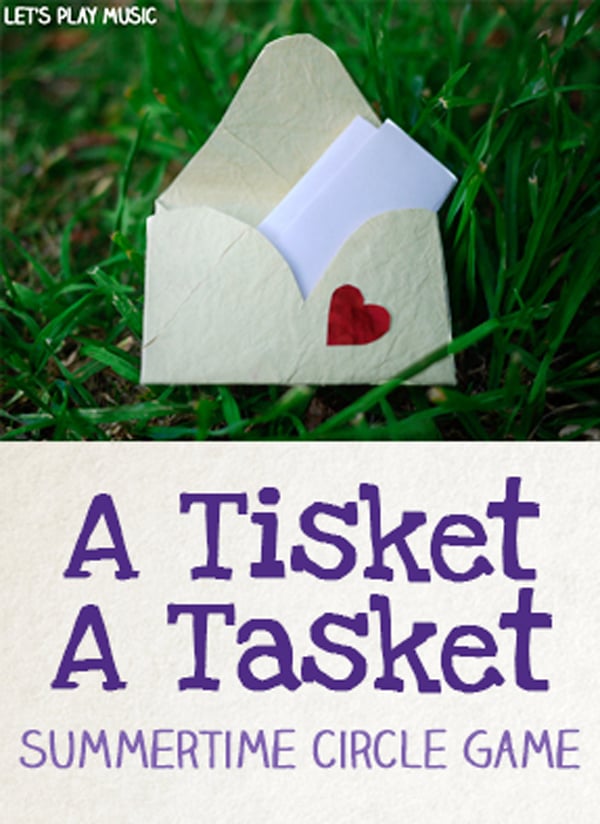 How To Play The Game
The children sit in a circle and sing the song together.
One child skips around the outside of the circle carrying a small basket which contains a folded letter.
When the song comes to an end, the skipping child stops, and places the letter behind one of the seated children.
This child, then jumps up and picks up the letter.
Then they both chase around the circle in opposite directions to race back to the vacant space first.
The first one back gets to sits down.
The other one repeats the song again, and tries to get a space next time.
Repeat the game as many times as required to give everyone a go.
If you enjoyed this post, come and join us on Facebook, Pinterest and  subscribe for many more musical ideas!