These garden songs encourage children to explore nature and discover all the wonderful things the summer months bring.  When the summer is finally here it's great to get the kids outside as much as possible.
6 Summertime Garden Songs

A charming imaginary finger rhyme for 2 – 5 year olds. Finger rhymes are great because you don't need any setting up or special equipment, just hands. They are excellent for speech development and encouraging the imagination too.
Try singing this well loved nursery rhyme with a puppet outside to encourage imaginary play in the garden. You can also have lots of fun collecting little objects to pretend you are making up Mary's garden.
Any of these 5 circle games are perfect for playing and singing outside with the grass between your toes! I have also always found them invaluable for any summer parties. They are perfect if you are entertaining a slightly bigger group of children.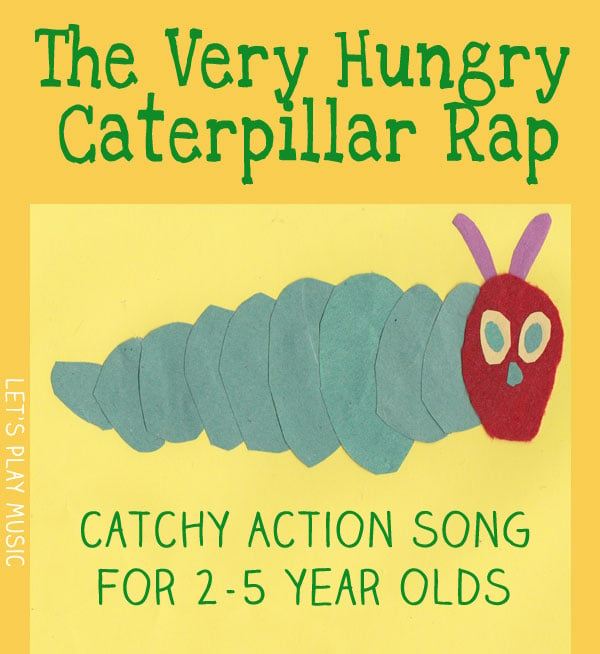 4. The Hungry Caterpillar Rap
Sing this song after reading the book – storytime outside on a blanket is a real summer treat! This rap is so much fun, and a great way to explore the different rhythms of words. "Munch munch munch!"
Sing this song with homemade fluttering butterflies and learn about colours too. A lovely one for the summer, and accompanied by a great little craft that encourages children to make their own fluttering butterflies.
Kids love anything about fairies and this song embraces the whimsy of the summer fairy. If you wanted to explore all of the seasons all at once, you should check out my Autumn, Winter and Spring fairy songs too.