When you live in the UK you have two choices when it comes to the rain; either you stay inside and try to avoid the showers or you face the weather full on and have some musical fun in it with some rainy day nursery rhymes.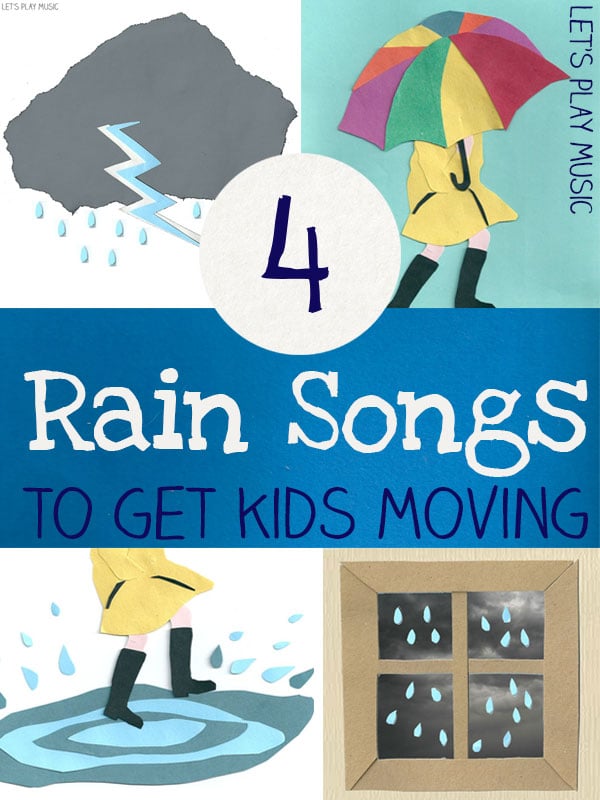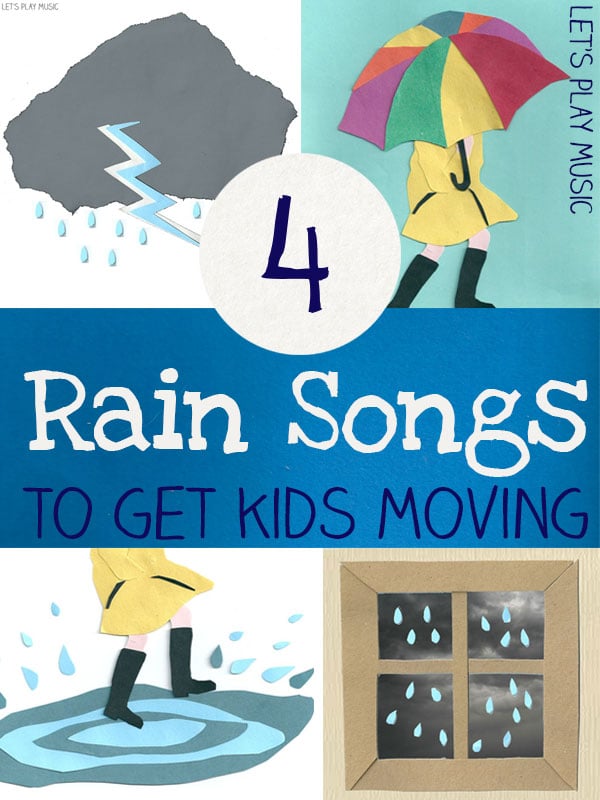 To make the most of a rainy day, it is essential to invest in some good wet weather gear. Wellies and all in one zip-up water-proof suits are a great idea. Once everyone is togged up, it's so good to get outside, even a short walk is better than not getting out at all.
You won't get stir crazy all cooped up indoors, and it's always so nice and cosy when you get back inside in the warm!
Here are four rainy day nursery rhymes that explore the sounds of the rain with lots of rhythmic movement.
Rainy Day Nursery Rhymes for Kids
1. I Hear Thunder – Borrows the traditional tune from Frere Jacques, but explores the sounds and rhythms of the falling rain.
2. The Umbrella Song – A lively rain song with actions, great for singing when you're splashing in puddles!
3. Splashing in the Puddles – Kids love this one! Just makes sure everyone's wearing their wet weather clothes!
4. Pitter Patter Pitter Patter – A great one for practicing eighth notes (quavers) and excellent for speech development too.
Listen to this clip of Gene Kelly in "Singing in the Rain". You'll soon have some impressive rain dances of your own! And don't forget your umbrella!
Rainy Day Nursery Rhyme Rhythm Activities
Lots of fun can be found in experimenting with percussion instruments
, or you can just use pots, tins and pans and wooden spoons, making an inside rain storm or tap along to the beat of the rainy day nursery rhymes featured above. You can explore the different sounds of the rain by using our Rainy Day Rhythm Sheet and recreate pitter-patter, drip-drop rhythms in varying levels from very soft and slow to loud and fast. Try reciting the nursery rhyme "Doctor Foster" to the steady beat of a drum or biscuit tin, practice starting very softly, and gradually build up the volume until everyone is shouting! A constructive way to blow off some steam on a rainy day!
Dr Foster went to Gloucester rain chant words
Doctor Foster went to Gloucester
in a shower of rain.
He stepped in a puddle right up to his middle,
And never went there again!
AND NEVER WENT THERE AGAIN!