Our musical storytelling series  has been so much fun! From imaginative play and puppets, to rhythm and story activities, there are so many wonderful ways to integrate these favourite stories that your kids know and love with simple songs and movement.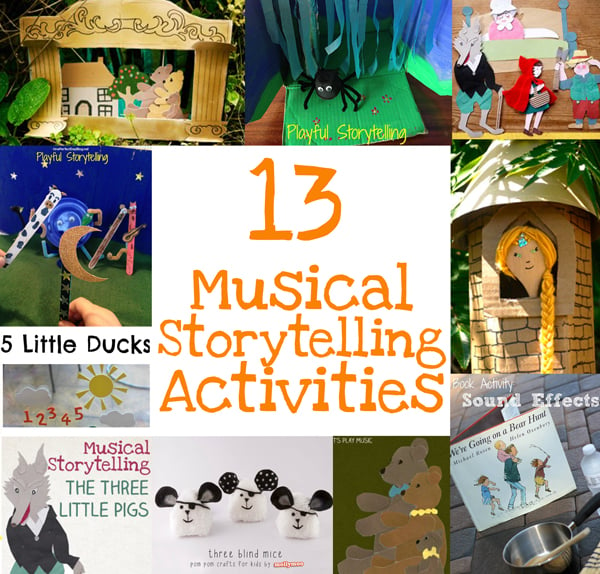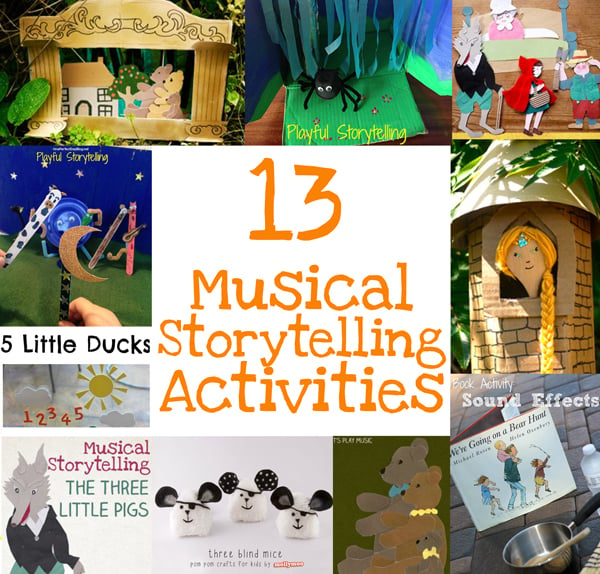 Musical Storytelling Activities
1. Musical Storytelling with Goldilocks and the Three Bears
The printable resources in this post make your own puppet theatre and stick puppets – literally hours of fun!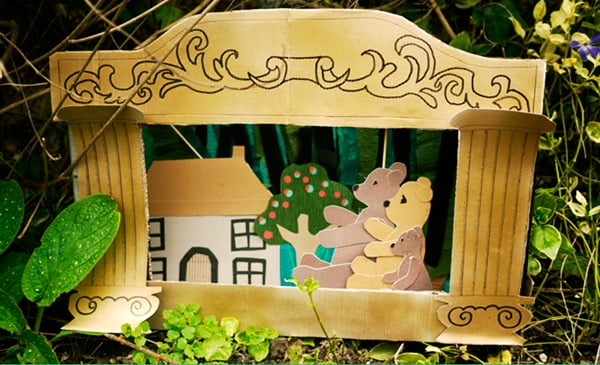 2. Musical Storytelling with Little Red Riding Hood puppets
Full set of  free printable puppets for Little Red Riding Hood to add to your homemade puppet theatre collection.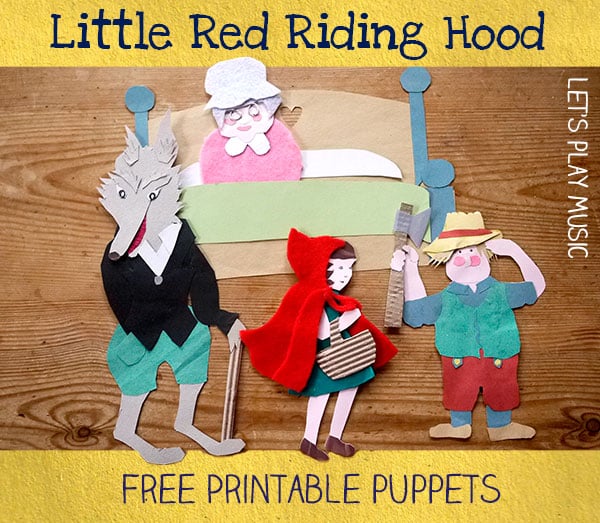 3. Percussion and Rhythm Storytelling with Sound Effects for The Three Little Pigs 
We had so much fun with this! Everyone got completely involved and creative with all the sound effects!
4. Musical Storytelling with There Was a Princess Long Ago
This traditional song tells the story of Sleeping Beauty, and can either be sung with actions or also played as a lovely circle game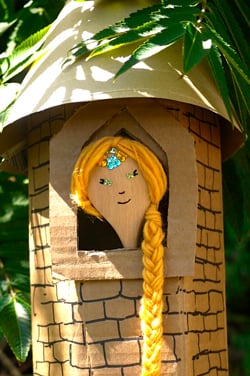 5. Goldilocks and the Three Bears Action Song Activity
This old favourite appeals to babies through to 5 year olds – everyone knows the story so they all join in!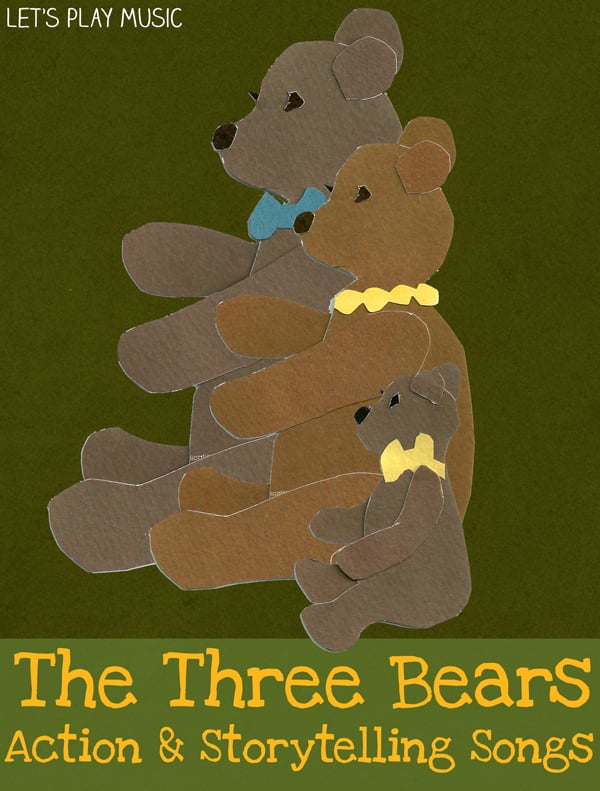 There are so many ways that this favourite book from Michael Rosen can be used to inspire activities, it's just so much fun simply shared as a call & response reading.
But another brilliant way is to get imaginative with adding your own sound effects. Allocate a different sound effect to each child and then after a bit of practice, read the story and get the kids to add in the effects at the right moment.
And now some more inspiration from other blogs!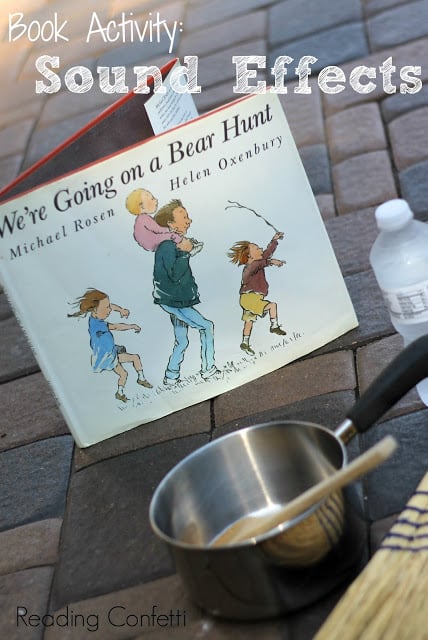 Reading with Sound Effects for We're Going on a Bear Hunt (pictured) from Reading Confetti
Storytelling Through Classical Music from This Reading Mama
Five Little Ducks Singing and Sensory Storytelling from The Imagination Tree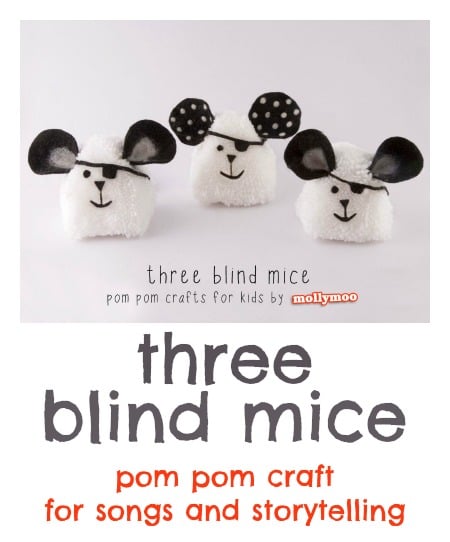 Storytelling Through Song from Inspiration Laboratories 
ABC's of Storytelling from A Mom With a Lesson Plan – go and check out letter S!
DIY Pom Pom Puppets for singing the story of Three Blind Mice from Mollymoo over on Nurturestore (pictured)