Jack in a Box is one of those short action songs that small children never tire of. They love the idea of hiding in a box at the beginning and the end of the song, and the bouncing up and down in the middle. A really good way to play this kids action song is with a Swanee/slide whistle, which illustrates the concepts of up and down, high and low, and can be played fast, slow or with all sorts of different effects.
[easy_responsive_adsense publisher_id=8488435643016457 ad1=2137495450:300×250 ad2=3614228653:180×150 wrapper_id=post-Ad]
I'm Jack in a Box, I curl on the floor,
smaller and smaller than ever before,
If I open my lid, you'd better take care,
without any warning I jump in the air!
*
I'm Jack in a Box, jumping Jack in a Box,
you'll scream when I give you a fright,
I'm Jack in a Box, jumping Jack in a Box,
Just watch as I vanish from sight!
Singing a funny little song about a clown in a box springing up and down, is an instant mood changer or distraction, and songs like these become firm favourites that can be sung over and over. If you find yourself with a large cardboard box, after something has been delivered, don't throw it away. Little ones will delight in climbing inside, and then springing out and  surprising everyone as you sing the song!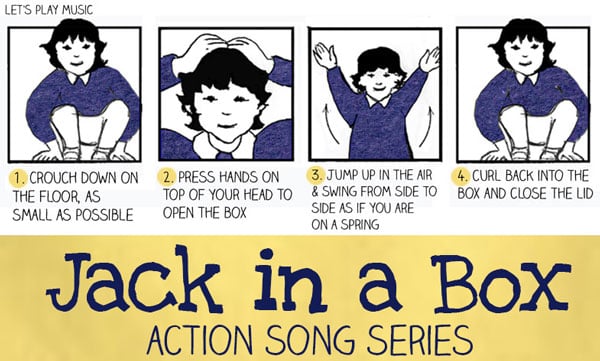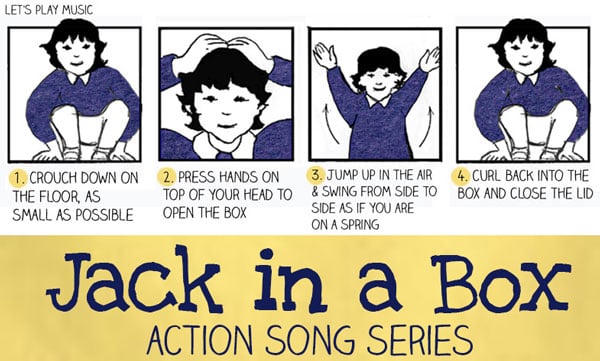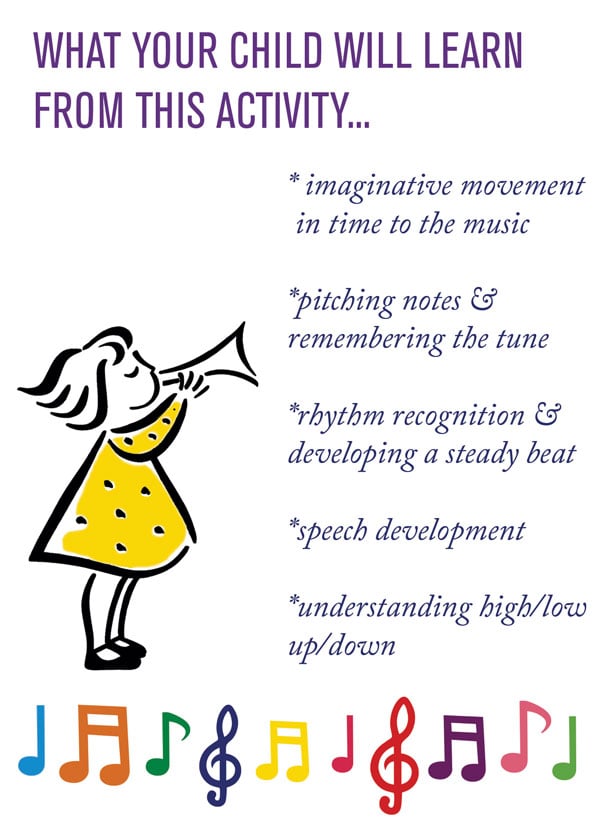 If you enjoyed this post, come and join us on Facebook, Pinterest and Google + or subscribe to our free bi-weekly newsletter for many more musical ideas!