Singing Harvest Songs teaches kids to be thankful for the food on their plates and grateful for Nature's generous gifts. They encourage children to look around and appreciate the beautiful world we live in.
These simple songs are perfect for preschoolers and kindergarteners. They have catchy melodies and short verses, that are really easy to pick up and learn.
5 Harvest Songs
The Harvest Song – An easy, one verse song with simple actions for preschoolers.
It's Harvest Time – All about a busy farmer bringing in the harvest. This song is excellent for getting everyone to join in with the actions.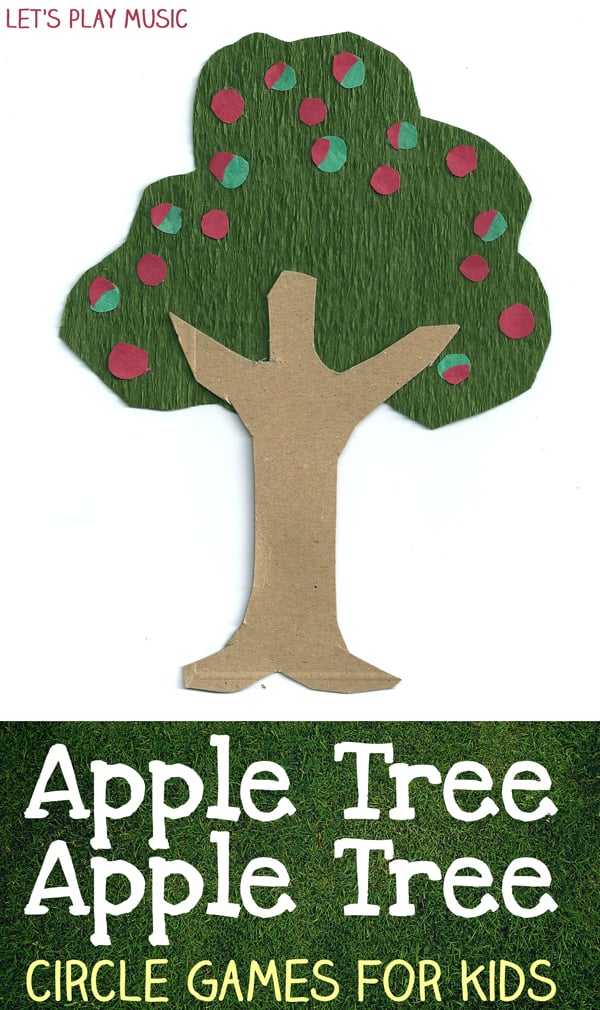 Apple Tree Apple Tree – A perfect circle game song for the apple season and great to play in the playground too.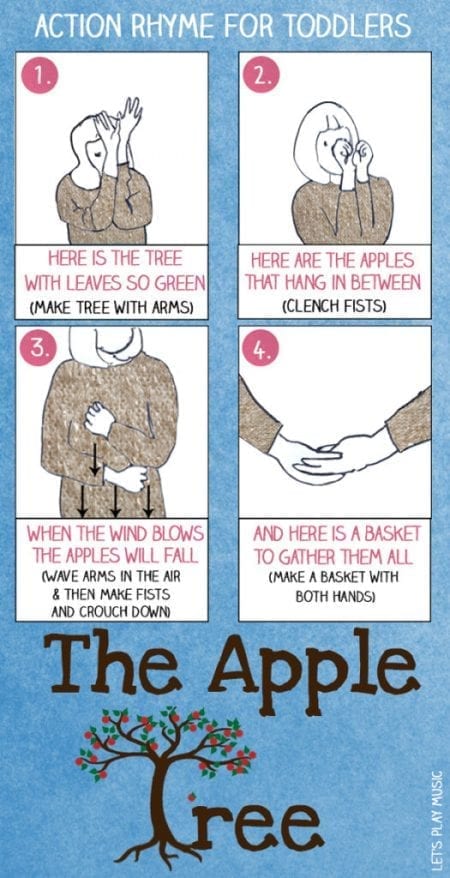 The Apple Tree Finger Rhyme – A simple finger rhyme for little ones. Little ones love finger rhymes, and they're so good for speech development too.
The Autumn Fairy – Ever wondered how the Autumn leaves change colour? This beautiful little song celebrates the colours of Autumn.
Check out my Harvest & Apples lesson plan for how to combine lots of seasonal activities into a fun and structured lesson plan.If you're looking for more songs to celebrate autumn, check out Autumn Songs For Kids