These Fun Finger Plays For Toddlers are an essential part of any preschool curriculum. Finger plays and reciting rhymes are invaluable for teaching so many things: new vocabulary, speech development, comprehension and co-ordination along with developing memory skills but most important of all they're such fun, children just can't seem to get enough of them.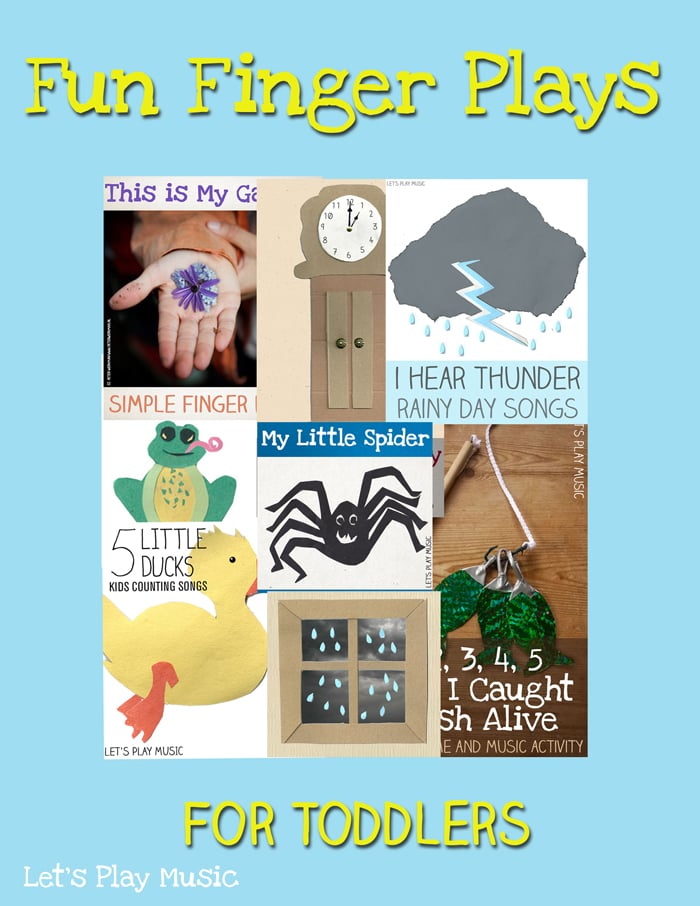 The old favourites are always the best when it comes to nursery rhymes and baby songs. Singing is brilliant practice for speech development and reciting nursery rhymes and baby songs in particular, encourages the repetition of shaping vowels and consonants. But when you're chanting these colourful old rhymes, you're also building and developing the imagination.
The title links of the rhymes below take you to each of the relevant posts for all the lyrics and hand actions, and the videos are a good reference for the melodies.
Fun Finger Plays
Incy Wincy Spider / Itsy Bitsy 
This one's great for building up confidence if anyone is a bit scared of creepy crawlies.
This video shows how you can use hand shadows for the finger play. If you can arrange a bright lamp in front of a white wall, this should keep the kids busy for hours! It's a fun thing to do at bedtime with a bedside lamp tilted to shine against the wall.
Lots of practice here for  practicing the articulation of sounds, vowels and consonants through lots of repetition and recognising and matching rhyming words – so good for building early literacy skills.
The Apple Tree
This video doesn't show the actions, but if you click on the link and visit the Apple tree post there are cartoon instructions .
These rainy day links take you to posts with a variety of rainy day rhythm activities.
Twinkle Twinkle is always one of babies first favourites.
1,2,3,4,5 Once I Caught A Fish Alive!
These old favourite counting songs are great for practicing numbers and building early numeracy skills.
Tommy Thumb! 
This is great for fine motor skills and learning to isolate each finger.