Puppets are fantastic tools for teaching children will always be so keen to engage with an activity when invited by a little cat or a bear and it is amazing how a puppet can encourage even very shy children to take part. So when playing this Do Re Mi game, you can take a back seat and let the puppet take the class!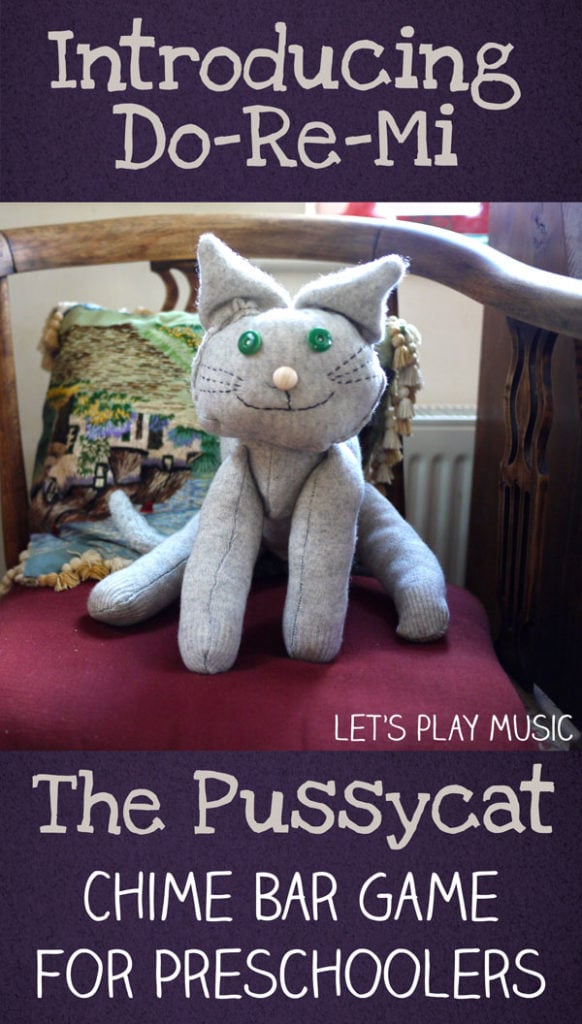 Getting ready
To play this game you do need some chime bars, but they are well worth buying if you want to do music at home with your kids. They provide an instant beautiful sound and can be played by very young children who will love singing simple seesaw songs but still be challenging for children of 7 or 8 who are learning to read music and making up songs.
If you don't have to have a cat puppet, a favourite soft toy can work just as well, but if you have time have a go at making our upcycled cat puppet, re-modelled from a worn-out cashmere jumper. The kids just love him and he's very friendly and extremely soft!
This game teaches children the degrees of the solfege scale (Do, Re Mi, Fa, So, La, Ti, Do). It teaches the correct order, the solfege colours and how they sound.
How to play the pussycat Do Re Mi game
1. First, you set the chime bars out in the incorrect order, so they are jumbled and don't sound right, they find this quite amusing! Then engage the children in a little bit of a chat with the pussycat puppet. The pussycat can ask them to help him sort out the colours because he gets them mixed up and he can't remember which one is which.
2. Starting with Do (red) the cat says " who knows which one is red?" he can then give the children a couple of clues to prompt them to guess the right colour (e.g the same as a tomato). The child who answers correctly can then choose the red one and place it first. If they don't get it right straight away just prompt them with some more clues.
Guessing Each Step Of The Way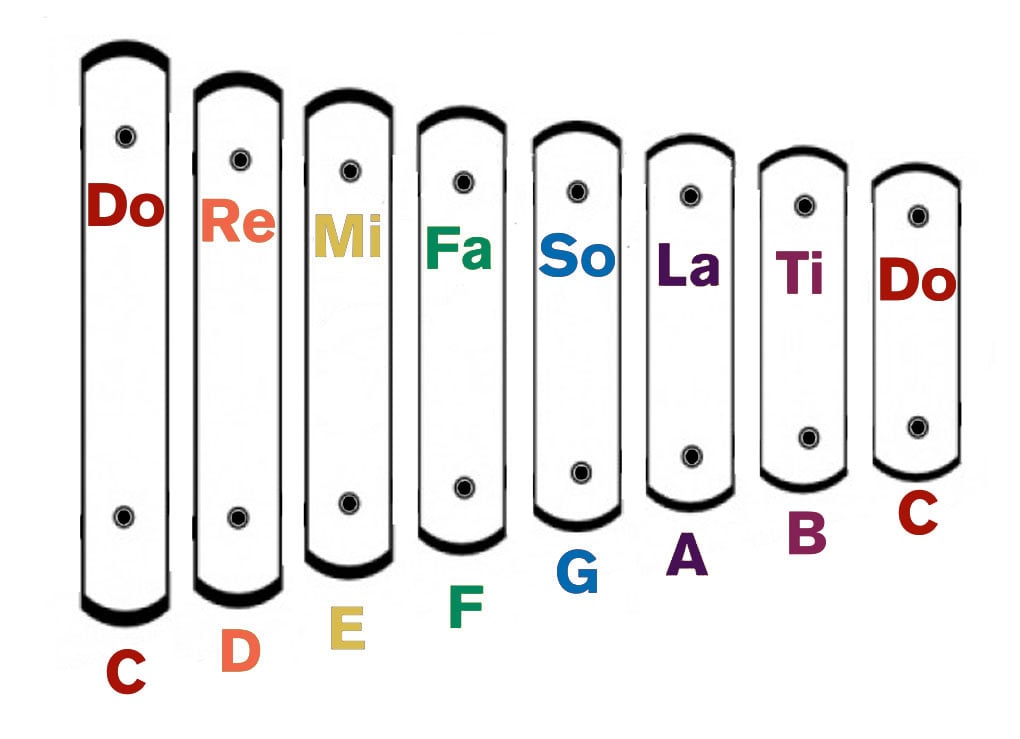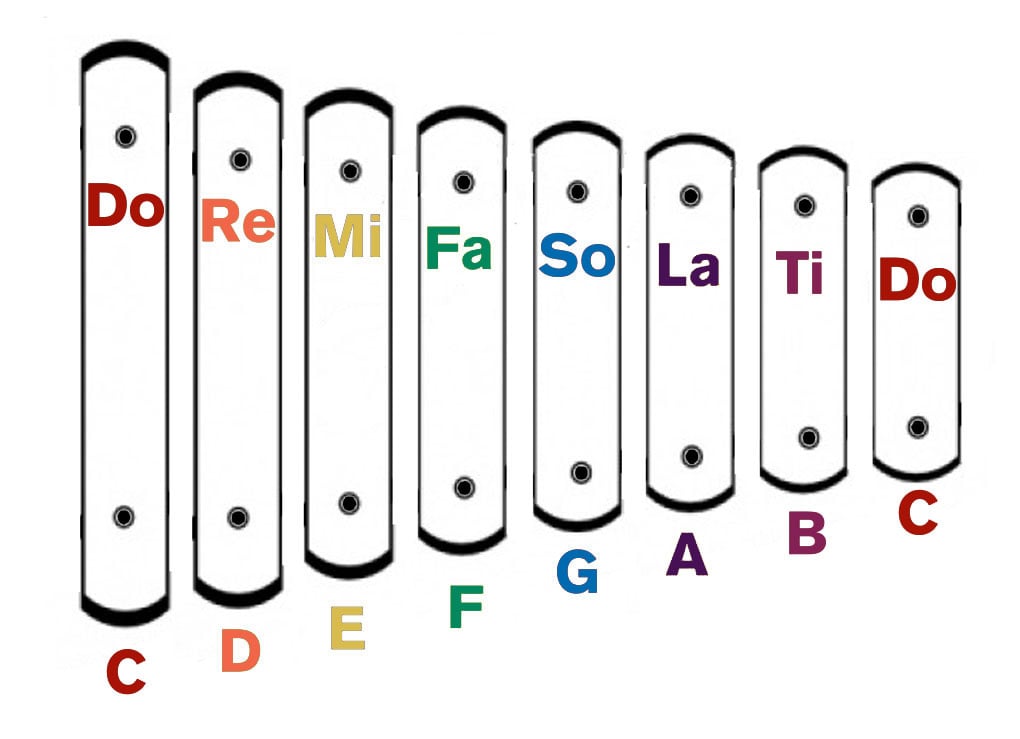 3. Continue the game in this way, giving clues for each colour in the correct order as seen above whilst making sure that each child has a go and sets them out in the correct order of the scale. If they find it difficult to guess all of the colours, you can use some little toys or bricks to help them match the tricky ones.
4. Once all the chime bars are present and correct, the cat sings the little song written out below, which goes up each note of the scale from low Do to high Do. The song is actually about pussy willow buds and not really a cat at all – but little ones don't seem to notice!
(the miaows are a descending scale from high Do to Low Do.)
* Times change and so does the way we use language. Some people may find that these traditional lyrics are a bit awkward to sing these days. So I have written an alternative version – to save any embarassment.
I have a little kitty,
Rosebud is her name,
She's cuddly and she's playful,
Always ready for a game,
She's got a twitchy tail,
And a cute little nose,
And when she sees a mouse,
You should see how fast she goes!
Miaow, miaow, miaow, miaow, miaow, miaow, miaow, miaow —————SCAT!
Hand signals and actions
5. After you've sung the song and played it on the chime bars , invite the children to have a go at playing it themselves. They can also make the cat join in by hopping it up from low to high like going up stairs and then back down again at the end. This introduces the idea of ascending and descending notes in preparation for reading music.
6. Any other children watching can copy the cat climbing with ascending hand actions as if they are hopping up the stairs too. This is also a good way to introduce the solfège hand actions for older children.

Check out our Pussycats Lesson Plan for 30 minute of fun musical activities perfect for cat lovers!
Have you seen our new How To Read Music Theory Bundle? It's the fun & child friendly way to learn to read music!
If you enjoyed this post, come and join us on Facebook & Pinterest!