Learning the months of the year is usually something that comes to every child gradually. I certainly can't remember ever making a conscious effort to memorise it, but my kids often got a bit confused and so I set about writing a months of the year song to help them.
12 Months Make A Year is a very simple chant that is so catchy they'll never have trouble remembering their months of the year again.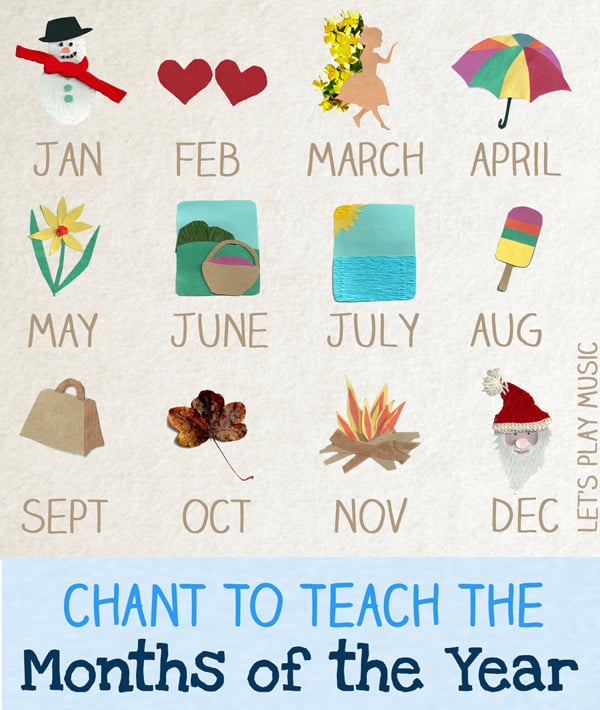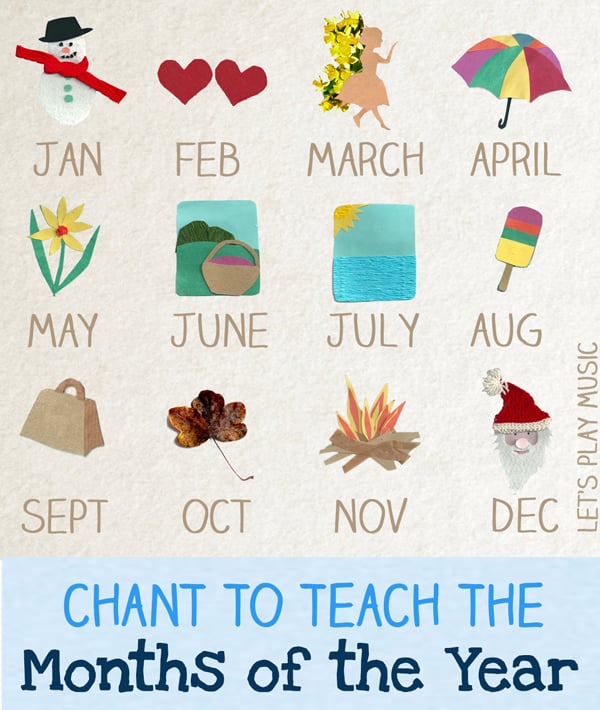 Months of the Year Song
12 months –  make a ye-ar,
Have you –  got it cle-ar?
Can you –  name them one by one?
*
January – new year starting,
February – Valentine's,
 Ma-rch –  springing into view.
*
April – with it's showers,
Ma-y – brings her flowers,
Ju-ne – summer's very soon.
*
Ju-ly – time for sunshine,
August – summer playtime,
September – we go back to school.
*
October – leaves are turning
November – bonfires burning,  (our Thanksgiving!)
December – Christmas comes around.
*
12 months –  make a year,
Now you've – got it clear,
You can – name them every one!
As you can see from the video above, this song is quite simple to play on the chime bars and if you have a set, have a go at playing it yourself and then let your child have a try.
It's well worth investing in some chime bars or a xylophone, as they're a fantastic starter instrument.Take a look at our post on Introducing Do – Re – Mi to get you started.
Children are able to learn the notes of the scale and start to recognise intervals, patterns and sequences from an early age, and in a playful way that is also excellent practice for motor skills and co-ordination.
Teaching kids about the changing seasons and the natural rhythm of the year  helps to build a respect for nature and love for the world we live in. Seasonal changes and activities vary according to where you are in the world, so you may want to change the words a little to make them appropriate to your neck of the woods.
Why not get the kids to help you come up with the ideas?  If you do, we would love to hear your version either in the comments below or over on our Facebook page
Follow Sara @ Let's Play Music's board Circle Time Songs on Pinterest.


If you enjoyed this post, come and join us on Facebook, Pinterest or Subscribe  for many more musical ideas!