Classical music has an incredible ability to change and enhance a mood or atmosphere. If you need convincing, you have only to think of your favourite films or TV programmes and see if you remember the music.
The best films are the ones that engage you on all levels and the soundtrack has a huge effect on that.If you think back to your own childhood, there will be songs and music which you associate with the best things you remember.
My father loved 40's dance band music and so whenever I hear it played, those warm childhood memories come flooding back and I think of him. I love that music just as much now.
Give some thought to the music that you play in your home while your children play and when you are relaxing together. You can choose music to create different moods.
There are lots of brilliant tracks for when kids need to blow of some steam and it's awful weather outside. But equally, when they're in need of calming down it's very useful to have just the right piece of music to play for that particular vibe.
Creating A Calm Atmosphere
If you put some music on while your kids are playing or doing some art activities, it really encourages and stimulates creativity and imagination, as well as building a love of classical music. So here is a list of 10 different tracks chosen especially to enhance calm and tranquillity in your home.
People often ask what equipment I use for playing musical excerpts in music lessons. Of course if you have the original CDs you can play them with a conventional music player using a remote control for stopping and starting.
But these days the easiest way is to play them straight from youtube by using your phone or ipad and some handy bluetooth speakers. Here are two really good choices; I'd recommend the Anker Soundcore for use in an average sized room, but these JBL Flip 4 speakers pack a bit more of punch if you're in a bigger space.
10 Best Classical Music Tracks For Calm And Tranquility
Would you add any to this list? We'd love you to come and share you suggestions in the comments below, or over on our Facebook page! and check out our Classical Music for Kids Pinterest board below.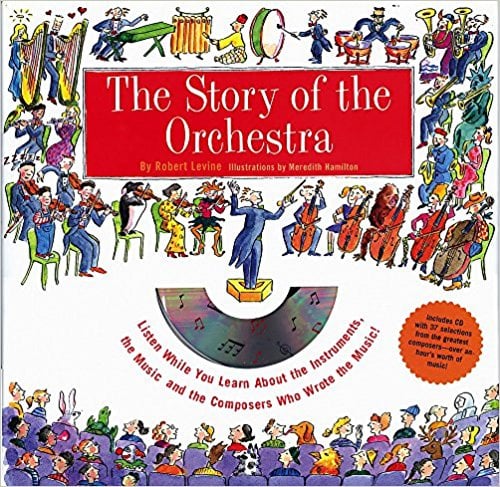 Story of the Orchestra : Listen While You Learn About the Instruments, the Music and the Composers Who Wrote the Music! This is a great resource for anyone wanting to introduce children to the world of Classical music. Composers and instruments brought to life in a kid friendly way.
Follow Sara @ Let's Play Music's board Classical Music for Kids on Pinterest.