The Umbrella Song is perfect for a rainy day, because it explores both the sounds of the rain, and has lively actions as well. Kids love the idea of splashing in puddles in their wellies and are always very keen to put their imaginary umbrellas up over their head.
The Umbrella Song words
Down come the rain drops SPLASH, SPLASH, SPLASH! (stamp feet on the splashes)
Let's run for cover, DASH, DASH, DASH!  (run on the spot)
Pitter patter, pitter patter, DRIP, DRIP, DROP! (clap hands in rhythm)
I'm under my umbrella till the raindrops STOP! (put up pretend umbrella)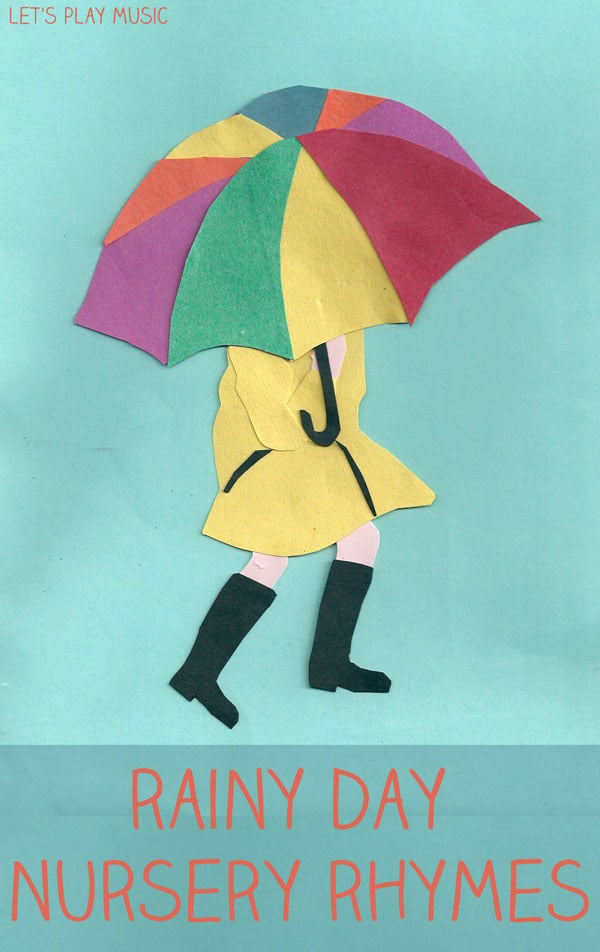 *This page contains affiliate links*
Before you sing the song, using the rainy day songs rhythm pack, you could practice tapping the different sounds with some percussion instruments. Once the children are familiar with the rhythms they enjoy recognising them in the song and combining them with the actions. At the end of the song, ask each child to describe their umbrella, adding that the best thing about pretend ones, is that they can be any colour or pattern you like! Then you could suggest that they draw a picture of themselves with their imaginary umbrellas!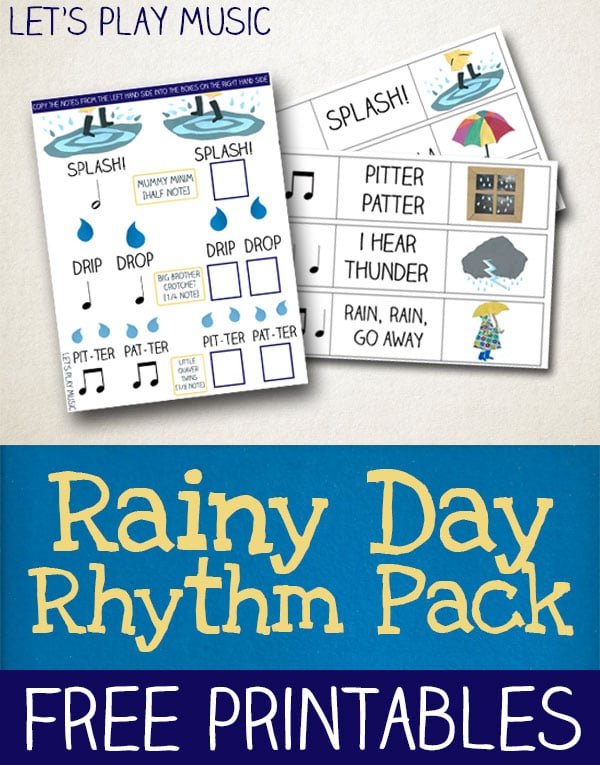 For more rain activities, check out our post on Rainy Day Nursery Rhymes and for ideas on how to use The Umbrella Song in a music lesson, take a look at my rain themed music lesson plan.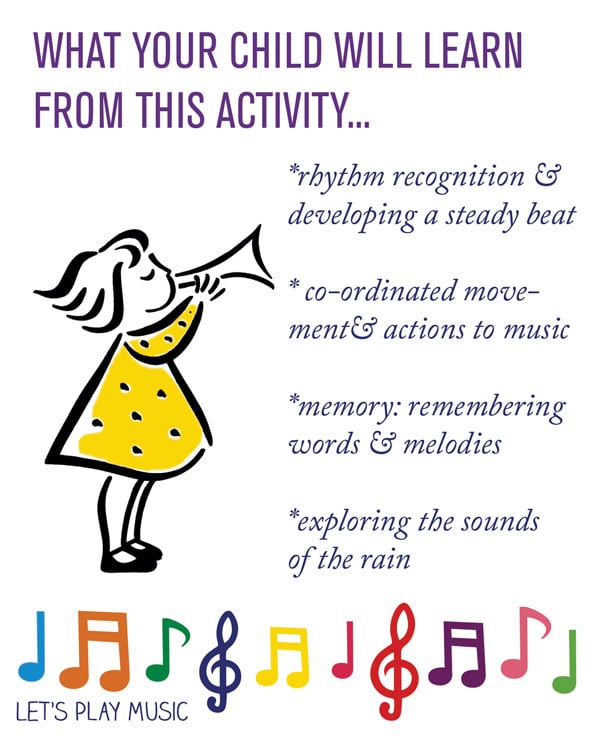 If you enjoyed this post, come and join us on Facebook, Pinterest and Google + or subscribe to our free bi-weekly newsletter for many more musical ideas!
Stay up to date with Let's Play Music!
Receive new post notifications and updates from Let's Play Music straight in your inbox!