Pitter Patter, Pitter Patter is one of the best rainy day songs for children to explore the sounds and rhythms made by the rain. It's use of repetition is excellent for practicing tapping the 'pitter patter, pitter patter' quaver (1/4 note) beats, and the alliteration and repeated consonants are wonderful for speech development.
If you experiment trying to make soft pitter patter sounds on a variety of percussion instruments you can make quite an impressive accompaniment to the song, which children can easily join in. It is really good for teaching them to listen carefully to the sounds and rhythms that they are making. See below for the rainy day rhythm pack, or print a copy off in our free resources section.
Pitter Patter Pitter Patter Rain Song words
Pitter patter, pitter patter,
Listen to the rain!
Pitter patter, pitter patter,
On the window pane.
Dropping, dropping, dropping, dropping,
Dropping on the ground.
Dripping, dripping, dripping, dripping,
Listen to the sound!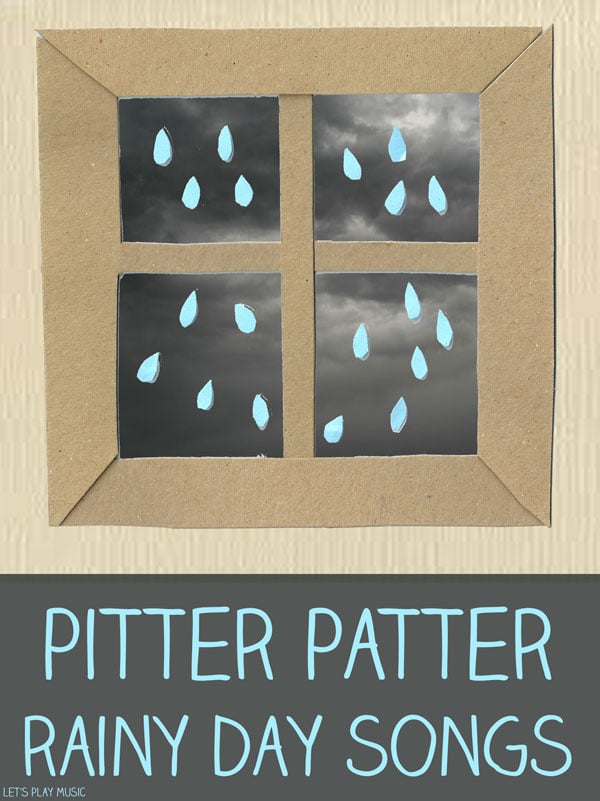 *This post contains affiliate links*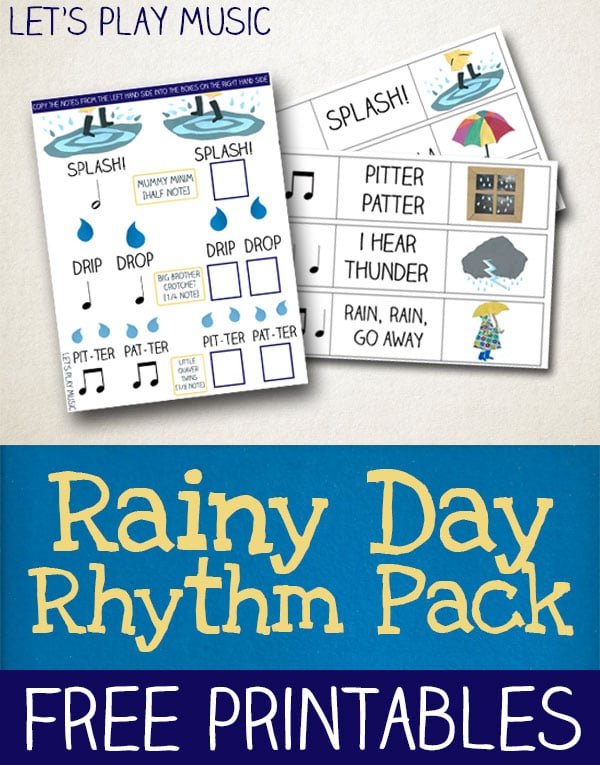 For younger children who find these activities a bit too difficult, a simple action of opening and closing the fingers against the thumb for the pitter patters and rain drops falling down (incy-wincy style) enables them to join in too.
For inspiration as to how to use Pitter Patter, Pitter Patter in the context of a music lesson, check out my rain themed music lesson plan.
Easy piano free sheet music forPitter Patter Pitter Patter.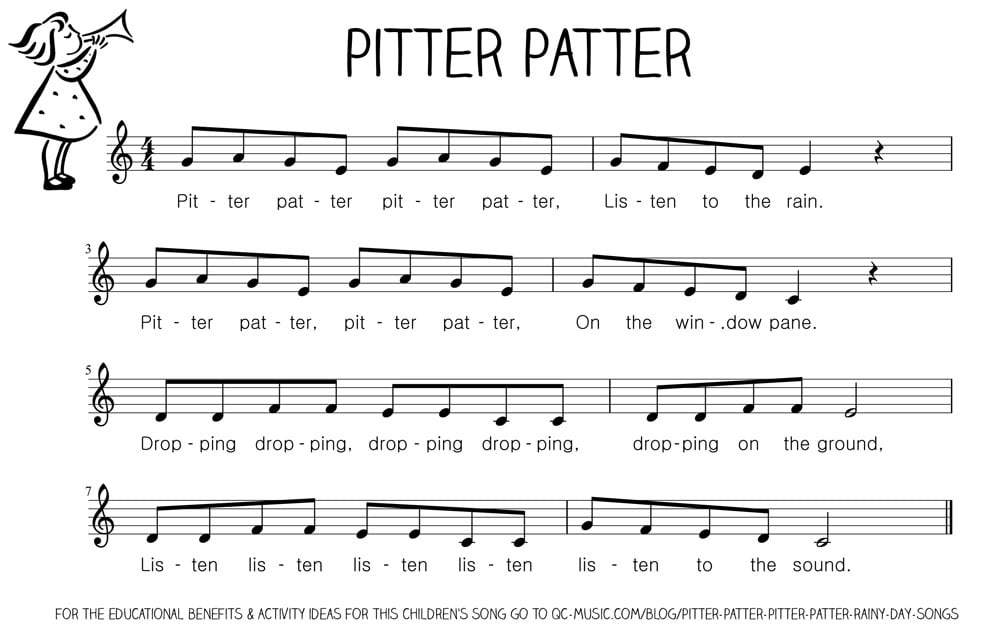 If you enjoyed this post, come and join us on Facebook, Pinterest and Google + or subscribe to our free bi-weekly newsletter for many more musical ideas!
Stay up to date with Let's Play Music!
Receive new post notifications and updates from Let's Play Music straight in your inbox!